AJ Brown's Future at Tennessee Titans Solidified By Mike Vrabel
Published 04/11/2022, 4:05 PM EDT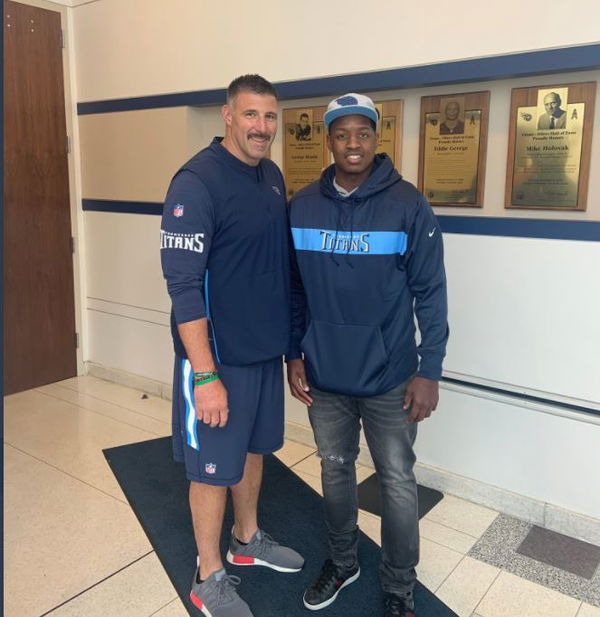 This NFL offseason witnessed various speed-hungry clubs offering crazy deals to the top-tier wide receiver. However, few teams resorted to retaining their receivers and filling other spots to strengthen their roster. Mike Vrabel of the Tennessee Titans seems to have a similar thought on the matter.
The Titans wide receiver A J Brown will be entering the last year of his rookie contract. So a possible trade or an extension is imminent as far as the team's future ambitions are considered. While talking to Rich Eisen on his talk show, Mike Vrabel clarified his stance on the discussion.
ADVERTISEMENT
Article continues below this ad
Mike Vrabel vows to keep AJ Brown intact with the team
The 24-year-old wide receiver will be entering the final year of his rookie deal, which he signed in 2019. As a result, he was included in the list of players for a possible trade or a contract extension. Head coach Mike Vrabel of the Titans, on his appearance at the Rich Eisen show, clarified that he won't let him go until he's around. "Not as long as I'm the head coach," Vrabel said.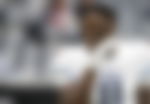 "I love A.J. professionally, personally. I've gotten to know him well as his coach and enjoy seeing him as much as I possibly can. Saw him working out here earlier, and said hi. As long as I'm the coach here, I would want to have A.J. Brown on my football team." Vrabel clarified his relationship with Brown on the field.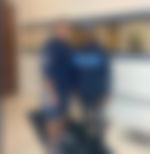 The value Brown brings to the team might be the reason why Vrabel seems to stress so much about his deal. He was the backbone for the Titans to win the AFC South and earned the conference's top seed. Earlier, Titans general manager Jon Robinson hinted at Brown's extension during the NFL Annual meetings.
ADVERTISEMENT
Article continues below this ad
A J Brown: A valuable asset to the team
The 2020 Pro Bowler showcased some of his greatest gameplay in a very short period. He got drafted in the second round of the 2019 NFL draft. Despite suffering from a chest injury in the previous season, Brown made his dominance by posting 11 catches for 145 yards and a touchdown in a prime-time win over the San Francisco 49ers in Week 16 of the league. He made back-to-back 1,000-yard campaigns in the first two seasons and completed 63-catch for 869-yards in 2021.
ADVERTISEMENT
Article continues below this ad
Even though the Titans had a defeat in the playoffs against the Cincinnati Bengals, he made it look less effective with five grabs for 142 yards. Now, the recent sentiments shown by Vrabel seem to clarify that Brown isn't going anywhere and has a secure future with the Titans.
Watch This Story – Tom Brady Spills His Secret to Stay Healthy; Shares 6 Simple Steps