Alabama's Coach Nick Saban Alleging Foul Play By Deion Sanders' Jackson State Ignite Fierce Debate All Over the Pro Football World
Published 05/20/2022, 5:00 PM EDT
On Wednesday, Alabama's coach Nick Saban accused the Jackson State and the coach Deion Sanders of foul play. Saban alleged that the Tigers paid one of their new recruit a million dollars to sign a deal with them. Saban was most likely referring to Travis Hunter Jr. who had committed to Florida State but instead went on joining the Jackson State Tigers football team. 
The discussion was carried out in the Undisputed Show, hosted by Skip Bayless and Shannon Sharpe. Shannon said, "I didn't like hearing this from Coach Saban, Nobody had a problem skipping long as they were getting guys that they didn't want. Jack, Alabama and Texas A&M and Clemson, and Georgia did not have a problem as long as they can get their hands on a Travis Hunter. They are cool, but now all of a sudden the Travis Hunter spurns them and goes to Jackson State. Why?"
ADVERTISEMENT
Article continues below this ad
Shannon Sharpe was in complete disagreement with the coach. He tells Coach Saban should be worrying about his own program and let everything else take care of itself. Every college player should get an opportunity to get a deal. If any other team has a better player, it shouldn't bother anyone. Also, if anyone wants a good player on their side, they should better go recruiting.
Travis Hunter tweeted out his side, but sarcastically
Upon hearing Saban, Deion Sanders was quick to give a reply and denied all the claims. Sanders said, "That's the biggest lie I've ever heard, You know what that is, that means we kicked your butt, we took what was ours and now you gotta make up an excuse why. Ain't nobody got no million and a half. I wouldn't pay my son a million and a half."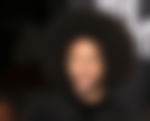 ADVERTISEMENT
Article continues below this ad
Travis has the right to choose and he chose Jackson's state in his own goodwill. Nobody forced him at any point to take any decision. He also posted a tweet thus claiming whatever Saban is accusing him of is totally false.
I got A mil?😂But my mom still stay in a 3 bed room house with five kids 🤣

— Travis Hunter (@TravisHunterJr) May 19, 2022
ADVERTISEMENT
Article continues below this ad
On the other hand, this tweet by Travis Hunter explains the situation quite well.  Well, it is a moment of heat between the two coaches and it is certainly going to remain there for some time. Recently, Deion Sanders and Nick Saban had shot a commercial together and now they are openly saying a lot about each other. Let's hope their next meeting ends up in a friendly manner. Also, talking about why Trevor joined the Jackson State, football team? Well, it's a free world and Hunter chose to join the team he likes. What's your take on the whole situation?
Watch This Story- From NFL Star Aaron Rodgers to a NASCAR Driver: List of Danica Patricks Ex-Boyfriends