Alex Smith Provides His Take On the Aaron Rodgers – Packers Situation
Published 06/02/2021, 11:26 AM EDT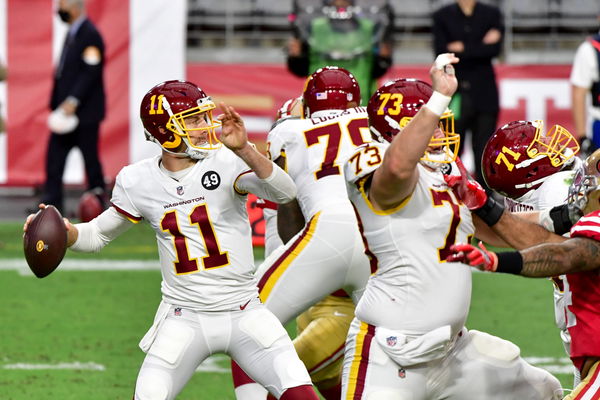 ---
---
The Green Bay Packers are bashed left, right, centre for their handling of the Aaron Rodgers trade scenario. Rodgers, who won the 2020 NFL MVP award reportedly is no longer interested in playing for the organization. 
ADVERTISEMENT
Article continues below this ad
While the quarterback hasn't openly stated the reasoning behind his disenchantment towards the franchise, there are reasons to believe why things are the way they are.
Picking Jordan Love in the first-round of the 2020 draft could be seen as a start. Even after reaching the NFC title game in 2019, the Packers did not provide Rodgers with any new standout offensive tool through the draft.
ADVERTISEMENT
Article continues below this ad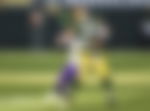 Instead picking his potential replacement is likely to have irked the QB. Even the Packers' reluctance to initially rework his contract in the offseason could've played a role in how things stand. 
While the reasons remain uncertain, from the outside many believe it's a breakdown in communication between the two parties that has led to the ensuing chaos. 
And one man who belongs to that camp is former NFL quarterback Alex Smith. 
Lack of transparency likely to have irked Aaron Rodgers  
Appearing on the Adam Schefter Podcast, Smith was asked for his take regarding the current scenario at Lambeau Field involving Rodgers.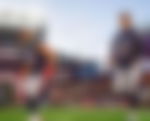 Drawing parallels to his own time at Kansas City and San Francisco, the quarterback said he was always in the loop regarding the sides' decision to draft his replacement.  
"Absolutely. That had been communicated the entire offseason by multiple people. Everybody in the personnel department, Coach Reid constantly. There were multiple phone calls about that happening. 
That happened when we drafted Kaep with Coach Harbaugh. I knew well in advance that what the team was thinking, the route they were gonna go. And I think that makes a difference," he said.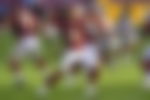 At Kansas, Smith was replaced by Patrick Mahomes, while on the West Coast it was Colin Kaepernick who took over. But Smith said being communicated about the team's decision making made a difference. Something he believes was not done with Rodgers when the side drafted Love.
ADVERTISEMENT
Article continues below this ad
"It does, honestly. In Aaron's case, going out of your way to let him know how the team feels about him, how important he is and that potentially they're thinking this route and explaining their thinking. Clearly, from the outside looking in, that didn't happen and didn't take place."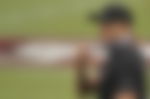 ADVERTISEMENT
Article continues below this ad
Might things really have been different had the Packers informed Rodgers beforehand regarding their decision to draft Love? That perhaps will forever remain a mystery. And perhaps a piece of decision making that could alter the franchise's future forever.