All-Pro LB Darius Leonard Opens Up on Struggles to Get Over Disappointing Last Season: "I Fell Out of Love With the Game"
Published 05/07/2022, 12:45 PM EDT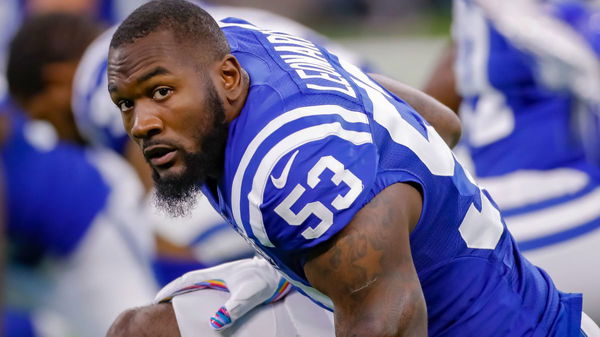 Darius Leonard gave a frank and transparent media briefing about the difficulties he encountered last year. The Linebacker leads the Indianapolis Colts in almost every game. Leonard exudes contagious enthusiasm and brilliant play. However, people can only see from the outside, and not from within.
For someone who is the ring general of the Colts' defensive side, he has the additional stress to power up against the opponent. After their season-ending defeat against the Jaguars, Darius Leonard had a hard time coping with the disastrous loss. Something which led him to take some time off from the NFL. However, that wasn't all for the Defensive Lineman.
ADVERTISEMENT
Article continues below this ad
At a press conference on Wednesday, the All-Pro linebacker announces he had been battling a severe mental health issue. He is striving to fight it through the discomfort of a lingering ankle ailment, which is obstructing his effectiveness and severely affecting his frame of mind.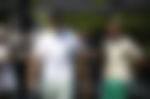 Leonard's circumstances were extremely hampering. So many things were pulling at him. He was dealing with a chronic ankle injury and the death of his cousin. Back home in South Carolina, his father and sister fought illness. He couldn't assist, and it all grated on the LB.
He mentions it via IndyStar. "Last year, I wasn't in the right mental space to hold everybody accountable. I felt like I let the team down in that aspect in the last two games… In this profession, sometimes you feel like you don't have a say so in your personal life just because it's all football, all football. When you feel like you have to hold a shade up on your personal life because of your football life, it eats you up. I fell out of love with the game. I wasn't enjoying it anymore."
ADVERTISEMENT
Article continues below this ad
Darius Leonard had a troubling 2021
Around the conclusion of the year 2021, Leonard began to falter. With a club in serious contention, he was the NFL's leader in turnover, aggressively pressing his candidacy for DPOY. However, the foot left him with trouble, and a delayed bye week didn't help him rehabilitate it, as well as the demand to be on the field every game grew.
After contracting COVID-19, he missed a game with the Colts. He wasn't with his family and was stuck in Indy city.
ADVERTISEMENT
Article continues below this ad
Darius 'The Maniac' Leonard will look for his passion in the sport yet again as he commands the Indianapolis defensive unit for yet another year while the Colts prepare for the upcoming campaign.
Watch This Story: Colin Kaepernick Had More Important Things to Do Than Watch His Former Team San Francisco 49ers Play Super Bowl 2020
Edited By: Deepika Bhaduri