Aaron Rodgers: All the Injuries Suffered in his 15-Year NFL Career
Published 06/25/2020, 10:00 AM EDT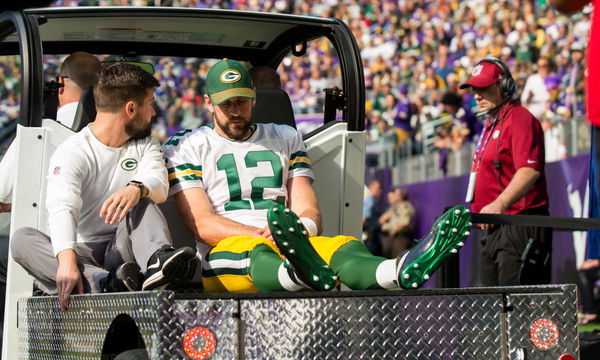 ---
---
The NFL, being a contact sport, requires players to compete with shoulder pads and helmets as they are prone to knocks whilst on the field. Opposition defenses target wide receivers and quarterbacks as they are the main offensive weapons. As a result, injuries are second nature to some of these players. At times they play through the pain barrier or they accept fate and take time away from the sport. Green Bay Packers quarterback Aaron Rodgers has been in the NFL for 15 seasons and started in 12 of those seasons. He too has had his fair share of injuries over his time before 'Packer Nation.'
ADVERTISEMENT
Article continues below this ad
Here, we take a look at some of the times the Super Bowl XLV MVP has gone down over his career.
Injuries suffered by Aaron Rodgers
ADVERTISEMENT
Article continues below this ad
2006: Broke left foot 
At the time of his draft, Aaron Rodgers found himself in a situation similar to that of Jordan Love. He was a 21-year-old first-round pick drafted in to replace a 36-year-old quarterback. Rodgers made just 3 appearances in 2005 and completed 9 passes.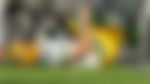 He got to play a bit more in 2006, following injuries to Brett Favre. The veteran left the playing field midway through the second quarter after being injured by the rampaging New England Patriots. Aaron Rodgers took the field and attempted to galvanize his side before a 70,000+ home crowd.
However, the pressure proved too tough for him as he had a 33.3% completion rate in the game (4/12). He passed for only 32 yards and was powerless to prevent his side from an embarrassing shut out at home. Much to his credit, the quarterback played out the game despite suffering a broken foot and gave fans a glimpse of his ability to play through the pain. 
2013: Fractured left collarbone
Aaron Rodgers suffered his next major injury in 2013. Here the Packers were shut out in 2 quarters and went down to the Chicago Bears at Lambeau Field. On the 3rd and 8 in the first quarter, with the game locked at 0-0, Rodgers fell victim to a sack by sophomore linebacker Shea McClellin. Rodgers left the field and did not return to the game.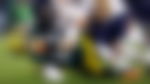 Later on, news emerged that the 2011 regular season MVP fractured his left collarbone. 
As per an Associated Press article on the Denver Post, Rodgers commented on his injury a day later. He said, "I do have a fractured collarbone. That's a significant injury. We'll know more about the severity and the timetable later this week."
Due to his injury, Rodgers missed game week 10 to 16 before returning on the 29th of December for Green Bay's final regular-season assignment at Soldier Field. 
2014: Calf injury 
En route to his MVP season, Rodgers suffered a calf injury right before the playoffs. It occurred in week 16 against Tampa Bay Buccaneers. As per an article by ESPN's Rob Demovsky, Rodgers said, "I battled the flu the last couple of days pretty bad, and that's why I was surprised I hurt my calf because I hydrated like no other. I had a great hydration test this week and was drinking a ton of water before the game. Unfortunately, the calf kind of gave up on me there."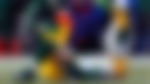 The next week, he played while injured and needed to be helped off the field. However, he returned and guided the Packers to the NFC North title, and more importantly, a week off. 
The injury however is cited as a reason Green Bay Packers fell to the Seahawks in the NFC Championship game. But some fans see it as a convenient excuse to take the sheen off a stunning 2nd half comeback by Seattle. 
2017: Right collarbone injury 
A year after Rodgers fell at the NFC Championship game yet again, he broke his collarbone after being hit by Vikings linebacker Anthony Barr. At the time of the injury, the Green Bay Packers had a 4-1 record. He missed the next 7 games as the Packers faltered to a 3-5 record (including the game week 6 clash against Minnesota Vikings)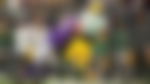 The 2x Regular season MVP's return did not spark a turnaround with the Packers losing to the Panthers. Later fans learned Rodgers had rushed back to help his team as the moment they were out of playoff contention, he was placed back on the reserve list. 
2018: Knee injury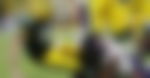 In this season, Rodgers proved to be an iron man. He did not miss games despite a tibial plateau fracture and a sprained MCL. Despite the injury, he threw a record 402 pass attempts without an interception. However, the Packers fell apart and parted ways with Mike McCarthy mid-way through the season and they missed out on the playoffs. 
Other injuries suffered by Aaron Rodgers 
Aaron Rodgers has not missed many regular-season games without a major injury. As is evident from the 2018 season, he tries his best to play through the pain. As a reserve, in 2007, Rodgers missed out on the final few weeks of the season due to a hamstring injury. 
In his first season as a starter in 2008, the QB soldiered on despite spraining the shoulder of his throwing arm. In a chat with AP Sports Writer Chris Jenkins, he revealed that the injury was way worse. "I felt that I could still perform, as painful as it was, I didn't want any excuses. I don't live that way, I don't operate that way."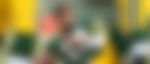 ADVERTISEMENT
Article continues below this ad
In 2010, Aaron Rodgers suffered a concussion at Ford Field. As a result of this, he missed out on a first start against Tom Brady in the following week. The omission snapped Aaron Rodgers' 45 game streak as starting quarterback since he took over the role at the start of the 2008 season. 
In 2018, Aaron Rodgers suffered a concussion against Detroit Lions. However, it was the last game of the season and Rodgers didn't miss out on full games. This is because The Packers finished 3rd in NFC North with just 6 wins.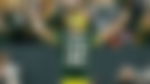 ADVERTISEMENT
Article continues below this ad
As Rodgers enters the season with his 37th birthday approaching, fans know it's a matter of time before he takes a blow that slows him down considerably. However, they can take heart from Rodgers' uncanny ability to carry on as he has done throughout his career. 
Aaron Rodgers: A List of Girlfriends and Rumored Relationships