'All the Sh*t': Tom Brady Recalls the Forgotten Truth of the First Half of Super Bowl LI
Published 12/30/2021, 7:19 AM EST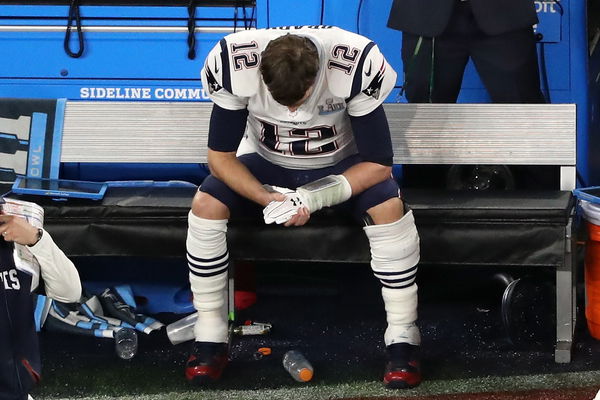 ---
---
Tom Brady, in the recent episode of the 'Man in the Arena,' a docuseries, recalled his 2016 Super Bowl-winning campaign. The campaign honed the quarterback as a person as well as a player. Brady started his season with a four-game suspension as a result of the much-talked-about Deflategate scandal.
ADVERTISEMENT
Article continues below this ad
However, despite the much-faced criticism and judgments, Brady pulled off a revenge campaign by lifting the Lombardi Trophy that season. But the Super Bowl itself was a test of resilience for the 44-year-old. The game was not in their favor for the first two quarters.
ADVERTISEMENT
Article continues below this ad
Tom Brady on the tragic first half of Super Bowl LI
The Patriots settled just for a field goal during the first two quarters. They started the second half of the game trailing the Falcons by 21-3, which soon turned 28-3. However, as Brady recalls the first half, it seemed dry and miserable on the scoreboard. They did seem to run the game pretty confidently. It was just in the end zone that they failed to score.
"If you look at the first half, it's not like we weren't moving the ball," Brady explained. "We moved the ball. We just didn't do anything with it once we got into the scoring zone. We crossed the 50, and we had no production… You're not thinking about winning the game at that point. You're thinking about 'How do we not embarrass ourselves?"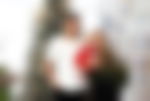 "We went in at halftime and we were like, 'Look, all the sh*t we got is still good,'" Brady added. "You look at that call sheet. This is all going to still work."
ADVERTISEMENT
Article continues below this ad
New England Patriots overpowering Atlanta Falcons
It was because of that confidence and resilience that the Patriots culminated a huge comeback from that deficit in a game where everything was at stake. Since the team had totaled decent yardage in the first half, They saw that as an opportunity to boost their morale as they should have.
ADVERTISEMENT
Article continues below this ad
The game turned into an overtime drama after the Patriots snatched 19 points from the Falcons in the fourth quarter. And the rest is history. Tom Brady, with that win, put forth the message that he is a player of such caliber that he needs no deflated balls to name a Super Bowl.