All You Need to Know About Free Agency Ahead of the 2021 NFL Season
Published 03/15/2021, 3:11 PM EDT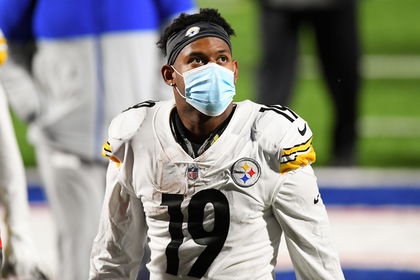 ---
---
After a rollercoaster season that was 2020, fans can look forward to the upcoming 2021 NFL season. But before teams take their first snap, they must rebuild their rosters. And what better way to do it than by diving into the free agency market.
ADVERTISEMENT
Article continues below this ad
The free agency period in the NFL is a particular period when unrestricted free agents (players whose contracts have run out) and franchises are allowed to negotiate with each other to land a deal ahead of the new season.
While franchises look to bolster their teams, players look to make some big bucks for their performances. This period is often viewed as one of the most entertaining spells of the offseason, given the massive shift of players to different franchises.
ADVERTISEMENT
Article continues below this ad
With players like JuJu Smith Schuster, Trent Williams, and Kenny Golladay up for grabs, this year's free agency period is set to be as exciting as ever.
So without further ado, let's break down some of the most basic terms, rules, and regulations related to this period.
Free agency marks the start of new league year
The free agency period marks the start of the new NFL League Year. This year, the date to commence the new year is March 17th, 4 pm ET. This means that once the clock hits 4, free agency kicks off.
All trades made by teams before this period go through officially after this point in time. And this is when the franchises and unrestricted free agents too are allowed to negotiate on new deals for themselves.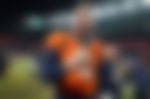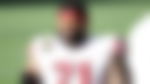 But even before the start of free agency, there is a period known as the legal tampering window. This is a two-day period that began on March 15th.
This window allows the agents of unrestricted free agents to discuss potential deals with other NFL franchises. But even if a deal is finalized during this period, the details of it cannot be announced before the start of the free agency period.
ADVERTISEMENT
Article continues below this ad
Last season a plethora of superstars made moves during this period, including the likes of Todd Gurley, Emmanuel Sanders, and Tom Brady.
And with March 17th a little over a day away, expect to see some more blockbuster moves ahead of the 2021 NFL season.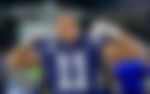 ADVERTISEMENT
Article continues below this ad