Alvin Kamara Details Who Should Be Saints' Starting Quarterback Next Season
Published 03/26/2021, 1:00 PM EDT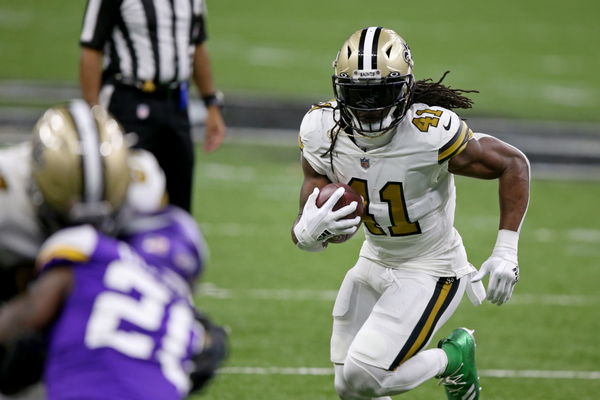 ---
---
Alvin Kamara is one of the best running backs in the NFL. The New Orleans Saints man had a solid season with the franchise, as they made a solid push to the NFL Playoffs.
ADVERTISEMENT
Article continues below this ad
At one point, the Saints were one of the best offenses in the NFL, and Kamara's running game is a big reason why. But who does he think the Saints' new starting quarterback should be?
Alvin Kamara was asked the same during an interview recently. Kamara was coy, refusing to offer any particular names; however, he sang praises of both Jameis Winston and Taysom Hill.
ADVERTISEMENT
Article continues below this ad
He did note that Hill has more experience with the team, having filled in for Drew Brees last season. Whereas Winston was working closely with Brees.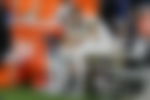 "When they say quarterback battles, I don't know what they're grading. We got two guys, we got a chance to see what Taysom can do last year. Jameis was doing a lot of learning.
"I think we all saw him talking about Drew and just what Drew meant to him in his learning process and being able to be in New Orleans. Just to even have the opportunity to be under Drew learning and on this team."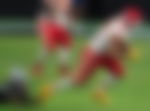 Alvin Kamara on Jameis Winston and Taysom Hill
Kamara added that he believes that both quarterbacks will be working hard to secure the top spot. Winston and Hill will be fighting in order to get the chance to take over from Drew Brees as starting quarterback.
Kamara had high praise for the youngster Jameis Winston and expects him to fight harder to get the chance to start.
"I think both guys have talent, it's going to be a battle. And Sean says it, there's no favorites, it is what it is. It's who is going to be able to put us in a position to win football games.
ADVERTISEMENT
Article continues below this ad
"I think both are capable. I know Jameis is ready to hunt, ready and hungry to prove what he can do. He's passionate, plays with a chip on his shoulder." 
Who will be the new starting quarterback for the New Orleans Saints? Taysom Hill has experience on his side, having started as a quarterback when Drew Brees was out injured and Jameis Winston has the vigor of a youngster.
However, as the saying goes, the cream rises to the top. Both Hill and Winston will duke it out for the honor to be the starting quarterback for the Saints.
ADVERTISEMENT
Article continues below this ad