'Always Want to Piss off Aaron Rodgers'- Ndamukong Suh on the Bad Blood they Share on the Field
Published 02/25/2021, 7:02 AM EST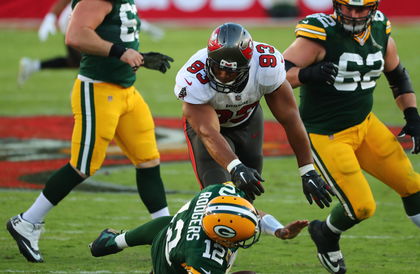 ---
---
The rivalry between Aaron Rodgers and Ndamukong Suh goes back a long way. The two veterans first had an altercation back in 2014. Suh, who was then a part of the Detroit Lions, took on Rodgers and the Packers in a Week 17 tie.
ADVERTISEMENT
Article continues below this ad
In the 4th quarter of that game, Suh was caught stepping on the leg of Aaron Rodgers twice. The quarterback ultimately retaliated by shoving the defensive tackle.
In 2020 as well, the two met twice over the course of the season. And both times, it was Suh who had the last laugh.
ADVERTISEMENT
Article continues below this ad
Aaron Rodgers a target for Suh on the field
Talking to NFL legend Shannon Sharpe during a segment of Club Shay Shay, Suh talked about the events that transpired between the two when they met in the 2020 season.
"Yeah, so I think Aaron expected me to come to his locker room and see him after the game. And if anybody knows me, I'm right on my Kaiser bike right after the game.
"I'm getting my legs prepared for the next practice on Wednesday. And then I'm getting in the cold tub," said the Tampa Bay Buccaneers player. 
But talking things out was never a priority for Suh. Instead, he said he had separate goals in mind. And that was to piss off Aaron Rodgers and help his side win the ballgame.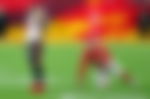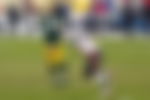 "I was just going by my business. I either did my job or didn't do my job when it came to the game. My job was to pissed Rodgers off and win that game."
Suh though said that he did end up talking to Rodgers before boarding the team bus.
"I reached out to him, we exchanged some messages. Actually, after the NFC Championship game, I knew it was going to be a long haul before we got on the buses. So, I ran up to him and said let's connect in the offseason and he said for sure," said Suh. 
ADVERTISEMENT
Article continues below this ad
But in the end, Suh maintained that he never wanted to befriend Rodgers on the field.
"But really, at the end of the day, I'm always gonna want to piss off Aaron and make him not want to be my friend on the field."
Going by Suh's recent comments, it doesn't look like the two players will be making amends anytime soon. And more of the same can be expected for 2021.
ADVERTISEMENT
Article continues below this ad