American Civil Rights Activist Compared Colin Kaepernick to the Boxing Legend Muhammad Ali in Eight Words
Published 06/20/2022, 2:58 AM EDT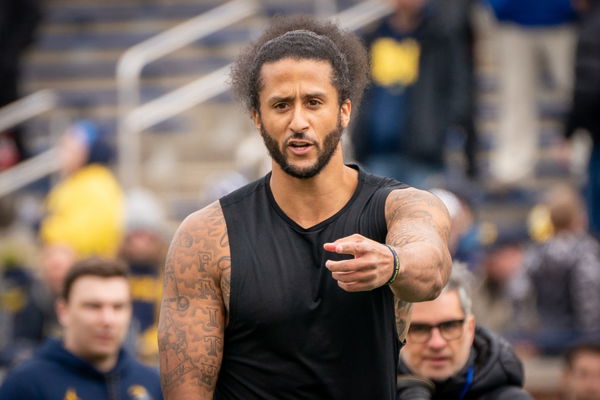 Colin Kaepernick has become an immortal figure in the NFL. Fans remember the former 49ers QB for the simple yet powerful gesture he used to perform before the games. He has gained notoriety after his civil rights activism cost his blooming NFL career. While it has drawn considerable criticism, he has also been praised, especially by a veteran civil rights activist.
ADVERTISEMENT
Article continues below this ad
Despite his inactivity on the line of turf, Colin Kaepernick has been an all-over buzz in the offseason. He keeps his case for a return to the league with rigorous workout videos and practices with active NFL athletes. While his quest continues, he might be near to touchdown soon.
ADVERTISEMENT
Article continues below this ad
Kaep's time as a quarterback with the San Francisco 49ers was brief, with only six seasons under his belt. His job as a quarterback was to make sure the offense ran well. But the rise of activist Colin Kaepernick, who took a stance for a cause, had many people talking. Since then, he has become a galvanizing figure among the citizens.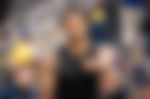 For longstanding civil rights activist Harry Edwards, he made the comparison of Kap with a prominent figure in boxing. He compared the ex-49ers QB with Muhammad Ali in an eight-word sentence. In an interview with the New York Times, Edwards mentioned, "He is the Muhammad Ali of this generation."
Colin Kaepernick is finally receiving all the backings he requires. He has involved himself in charitable and charity activities after placing his football career on the line. He has, however, kept the door open for a potential NFL homecoming.
Will Colin Kaepernick finally have his moment?
After a nearly month-long campaign to find a home in the NFL, Colin Kaepernick found his ultimate opportunity. Kap worked out along with the Las Vegas Raiders. It was his chance to shine, and he took advantage of it.
The Raiders administration is still debating his NFL destiny with them. Although, their franchise QB has already put the seal over him. Derek Carr calls him a great addition to the franchise. Carr is no stranger to Kap because they had once competed in the Western Athletic Conference.
ADVERTISEMENT
Article continues below this ad
Also regarding Colin Kaepernick's post workout status in Las Vegas, my understanding is a possible future for Kaep as a #Raider is not necessarily off the table, but at the same time not at the mesh point of definitively happening either. Either way, no timetable on a decision.

— IG: JosinaAnderson (@JosinaAnderson) June 10, 2022
Josina Anderson reports that Colin Kaepernick to the Raiders is definitely on the table in the franchise. However, the situation looks like a 50-50 shot to him, so the report doesn't give any conciseness. The franchise doesn't need a QB1 but could use some help in the backup spot.
ADVERTISEMENT
Article continues below this ad
Kap's chances are still there, but only time will tell what could transpire.
Watch This Story: Patrick Mahomes Responds to Tyreek Hill's Comparison With Tua Tagovailoa; Names His New Podcast as the Reason