Amidst Lawsuit Filed Against Tom Brady And Gisele Bündchen For FTX Fallout, Wild Theory Regarding Their Divorce Emerges That Further Tank Their Combined $700 Million Net Worth
Published 11/19/2022, 1:00 PM EST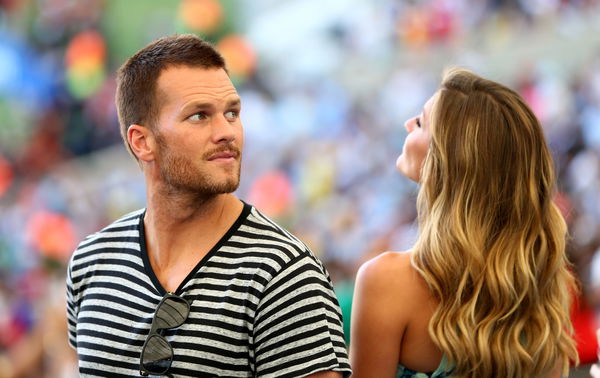 The Tampa Bay Buccaneers QB, Tom Brady, and his ex-wife, who was a former Victoria's Secret Angel, filed for their divorce on October 28 in Florida. It was highly publicized news. Various fascinating thoughts and stories have surfaced now that the turmoil around the two has subsided a bit.
Brady and Bündchen were one of the most powerful couples in the world of sports and entertainment. Therefore, there came a lot of conjectures when the two announced their divorce. But the most conceivable theory comes from a TikTok user. They not only analyzed the days leading up to their divorce, but also shed light on what could be an astonishing theory.
ADVERTISEMENT
Article continues below this ad
The interesting theory behind the divorce saga of Tom Brady and Gisele Bündchen
In the thoroughly analyzed TikTok video, the user brings attention to an entirely new angle of the story. In the three-video-long analysis, the user explains that the reason behind the divorce of Tom Brady and Bündchen was actually due to the downfall of the bitcoin trading company, FTX. Yes, the same FTX which is now under immense scrutiny and is facing a lawsuit. 
All the speculation and the drama started when TB12 took a leave for eleven days from the training camp in August. To the world, it looked like the star QB took a hiatus to deal with some personal issues. Few people looked at this topic in depth since it was obscured by the power couple's marital problems. Media highly publicized and reported each moment of their personal life. From their 'epic' fight to Gisele meeting her healer, everything was under the public eye. However, the TikTok user caught what many couldn't.
Was their divorce strategically planned? 
ADVERTISEMENT
Article continues below this ad
Hypothetically, the public relations team of both individuals allegedly leaked the news of their pre-planned separation. They did this to save their massive wealth after FTX crashed. The two talented individuals boast a combined net worth of approximately $700 million.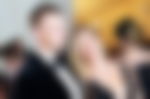 Tom Brady vacationed in the Bahamas during his sabbatical from the training camp. Coincidentally, the FTX has its headquarters in the Bahamas, and Tampa Tom and his supermodel wife served as its most well-known marketing ambassadors. Now, the company is facing a class-action lawsuit and the brand ambassadors of the company are also getting sued as defendants. 
ADVERTISEMENT
Article continues below this ad
Therefore, to save their personal wealth, the teams of the NFL power couple allegedly planned their divorce. While the theory is highly plausible, the creator did make it clear that it's all based on assumptions and fantasies. 
Watch this story: Tom Brady Went to The Same High School As This Controversial MLB Hall of Famer Who Was Also A 14x All-Star
Edited By: Gurjyot Singh Dadial