Analyst Calls Josh Allen the 'Scarier Quarterback' in Comparison to Ben Roethlisberger
Published 12/09/2020, 9:42 AM EST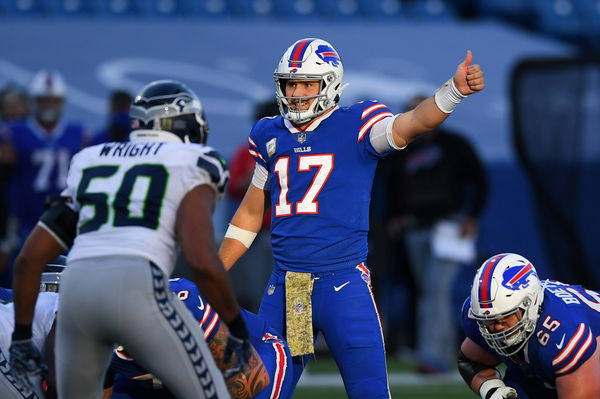 After suffering a narrow loss to the Kyler Murray-led Arizona Cardinals in Week 11, Josh Allen led the Buffalo Bills to a convincing 24-34 win over the struggling San Francisco 49ers. This win marked their second one on the trot.
Sunday's win over the 49ers helped the Bills cement their spot at the top of the AFC East table. They are favorites to win their division ahead of Bill Belichick's New England Patriots. A major reason behind that is the emergence of quarterback Josh Allen.
The former University of Wyoming star has already thrown for 3,400+ yards from 12 games in 2020. He has scored 26 passing touchdowns against 8 interceptions thus far and continues to put in consistent displays for the Bills.
ADVERTISEMENT
Article continues below this ad
Will Allen be the player to lead 'underdogs' to the promised land? Here's what a certain NFL analyst had to say about the same.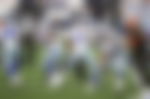 Josh Allen leads the Buffalo Bills to another win on the trot
On today's edition of GMFB, co-host Peter Schrager put forth an interesting notion involving in-form Bills QB Josh Allen. Peter tipped the Bills and their young quarterback to challenge the Chiefs for the AFC Championship this season.
He said, "Josh Allen was so dialed in and he was dialed in against the Chargers, and he was actually really, really good against the Cardinals when they lost that game. I think this is the team that gives the Chiefs the most struggles now, not the Steelers.
"Steelers, they might beat the Chiefs on a given day, whatever. The Bills, to me, that last night, could beat any team in football, they can definitely beat the Chiefs."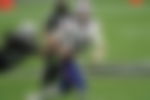 "I'm telling you, Josh Allen, when he's down on that offense, match with that defense, and that discipline in that coaching like they don't make mistakes. And Allen was so good.
ADVERTISEMENT
Article continues below this ad
"So Rothlisberger and Allen were both on TV last night, Allen was far and away the scarier quarterback," Schrager said on the show yesterday.
The Bills are sitting at the summit of the AFC East table with a 9-3 record. They are closely followed by the Tua Tagovailoa-led Miami Dolphins in second place.
A win against Mike Tomlin's Pittsburgh Steelers in Week 14 will serve as a major morale boost for coach McDermott's team.
ADVERTISEMENT
Article continues below this ad
They will be one of the favorites to upset the reigning Super Bowl champions, Kansas City Chiefs, in the post-season. But the question remains, can Allen lead the Bills to a Super Bowl title? Watch this space for more.