Analyst Predicts Another Quarterback to Perform Better Than Joe Burrow in NFL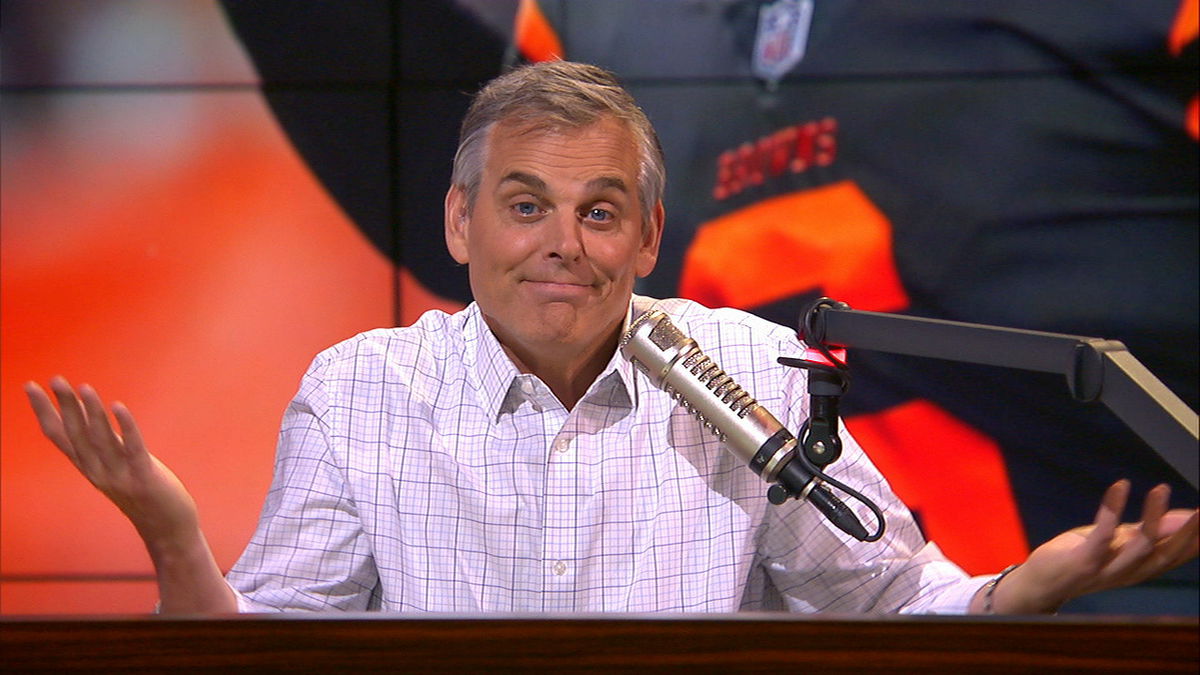 The NFL season is right around the corner and the rookies are thirsting to take the field for their respective teams. Fox Radio's Colin Cowherd predicted what fate holds for novice quarterbacks like Joe Burrow, Tua Tagovailoa, Justin Herbert, and Jordan Love on the field.
As far as their performance on the field is concerned, Cowherd claims that a few are destined to achieve immediate glory. However, others are not so fortunate. Nonetheless, their future may bring a series of surprises for them.
The Number one overall pick among the rookies is Cincinnati Bengal's Joe Burrow, who is not exactly the top dog in Cowherd's list.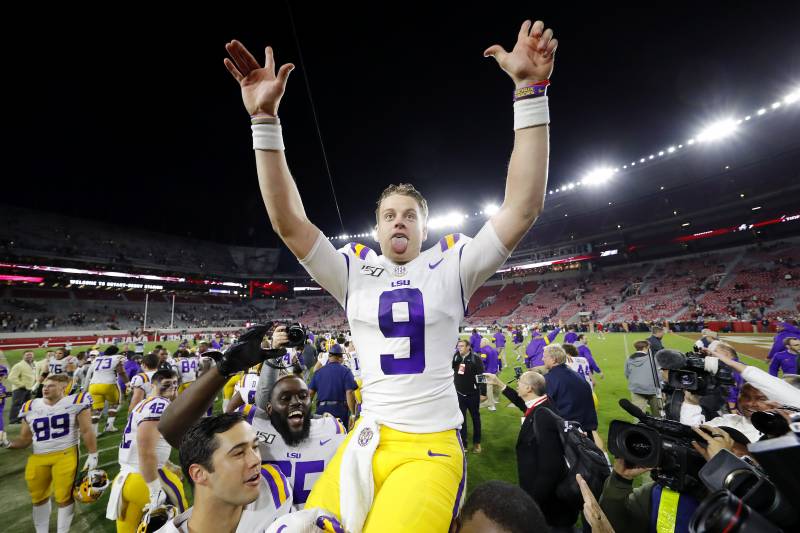 The media baron has gone on record flaming Burrow and saying that the quarterback will never make it into the hallowed roster of the Top 10 quarterbacks.
Despite being critical of the rookie quarterback, Cowherd predicted that Burrows will be the first rookie to register a win this season.

Colin Cowherd rallies in support of
Tua Tagovailoa
On the other hand, Miami Dolphin's Tua Tagovailoa has Cowherd's support. According to Cowherd, the Number seven overall pick has the potential to become an NFL legend as long as he stays fit.
Los Angeles Chargers' Justin Herbert evokes a sense of ambiguity in Cowherd. Though on the fence about the quarterback, Cowherd did agree that Herbert might probably be the most complete player going into the Draft.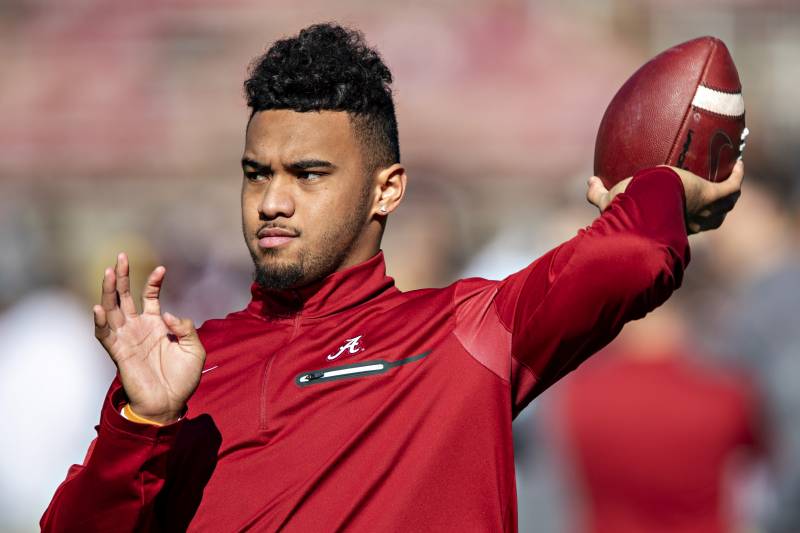 For the Number 26 overall pick, Jordan Love who will play for Green Bay Packers, the wait may be a little longer. Cowherd explained that barring an injury, Packers' Aaron Rodgers would play all 17 weeks.
This consequently puts a cap on the number of opportunities for Love. According to Cowherd, Love is destined to see some action on the field. But an early success is out of the question.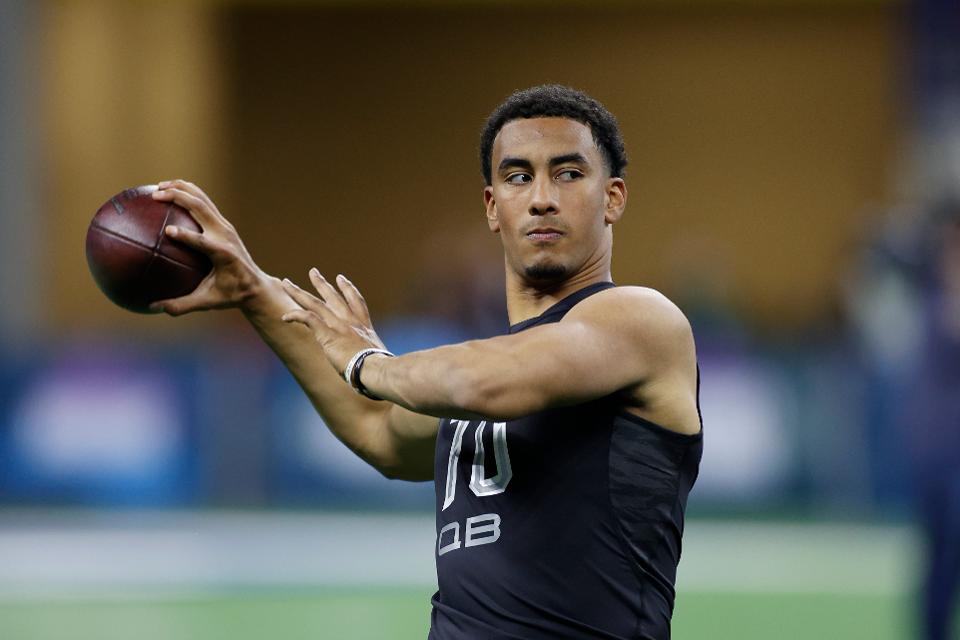 However, Cowherd also said that Jordan Love was a better version of Buffalo Bill's Josh Allen. Considering his talent, it may not be too far a stretch to say that he might end up having a stupendous career as a rookie. 
Cowherd makes bold predictions
Colin Cowherd may be onto something as far as his predictions with respect to the players' performances are concerned.
Cowherd said Burrows' win will come against the Jacksonville Jaguars in week four. On the other hand, Tagovailoa will win his first game this season in week 8 against the Los Angeles Rams.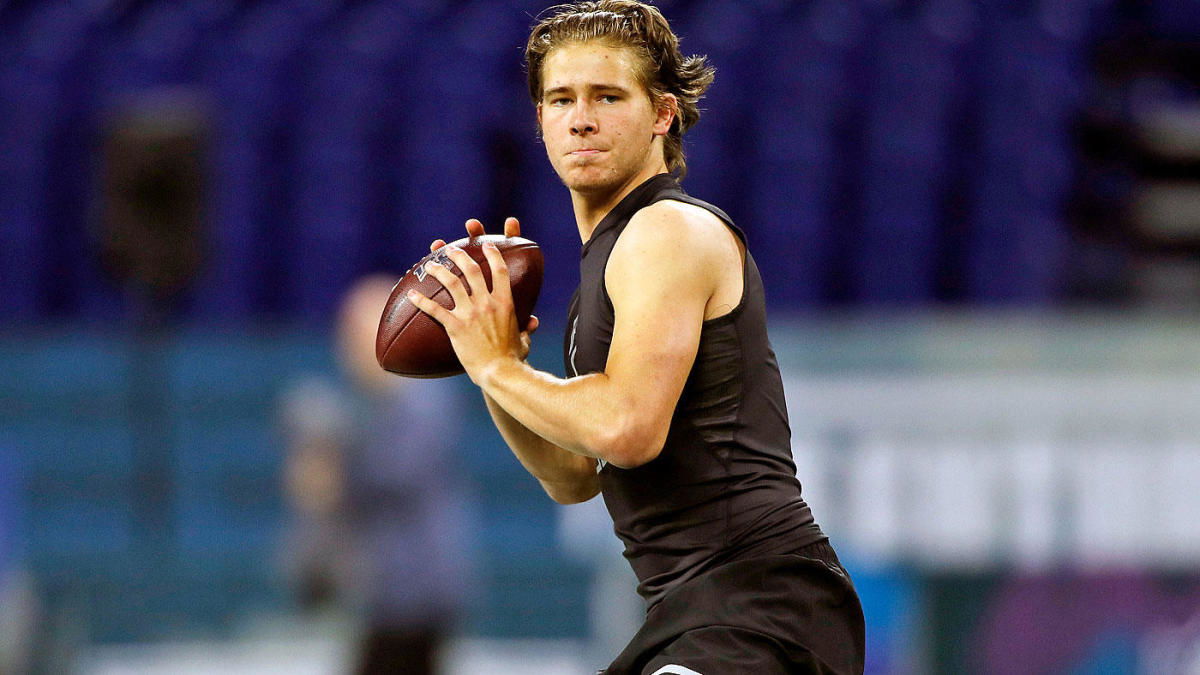 He claims that Justin Herbert will get his first win of the season in Week 13 against the New England Patriots. But Love will have to wait till 2022 for his first win when he overcomes the Detroit Lions.
Do you agree with Cowherd's predictions?