Analyst Heaps Praise on Super Bowl Winner's Son Asante Samuel Jr. ahead of 2021 NFL Draft
Published 03/02/2021, 6:25 PM EST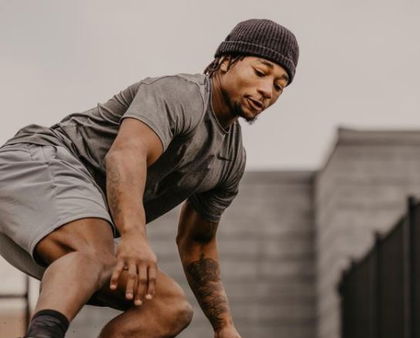 ---
---
Popular NFL cornerback Asante Samuel was one of the leading stars in his position between 2003-13. He won 2 Super Bowl titles while playing for the New England Patriots.
ADVERTISEMENT
Article continues below this ad
He also played for the Philadelphia Eagles, and Atlanta Falcons before eventually hanging his boots up for good. Now, his son Asante Samuel Jr. is looking to start his own journey in the big leagues.
NFL Network's Good Morning Football team recently offered their two cents on the University of Florida prospect.
ADVERTISEMENT
Article continues below this ad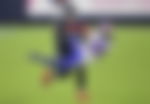 2021 NFL Draft Wildcards
Peter Schrager singles out Florida State prospect Asante Samuel Jr.
Popular American NFL analyst Peter Schrager dove into the initial analysis surrounding Samuel Jr. The highly rated Junior Year CB made the First-Team All-ACC in 2020 after registering 30 tackles and 3 interceptions for FSU last season.
With regards to Asante's position in the upcoming 2021 NFL Draft, Schrager said, "Our wildcard might be a familiar name to you, it is Florida State cornerback Asante Samuel Jr.
"Might make you feel old. I mean watching Antoine Winfield Jr. make plays in the Super Bowl made me feel old. Asante Samuel Jr. is a talented all ACC performer at Florida State.
"Obviously his father, Asante Samuel who is a great New England Patriot and Philadelphia Eagle. This guy does it all, five-foot-10, 185 pounds coming out as a junior.
"The key thing on him there is no pure position where it's like he can only play on the outside or the inside. He played safety at Florida State, he played corner, he can do it all," Schrager said on the show.
Asante Samuel Jr. calls himself 'best cornerback in the country'
In an earlier interview, the promising young starlet talked himself up ahead of this year's 2021 NFL Draft.
He said, "I just wanted to show the country that I'm the best cornerback in the nation and help my team get better. We weren't the best team these past few years, so I wanted to help Florida State get back to where it needs to be.
"I want to show (NFL scouts) that height doesn't matter. I can locate the ball wherever it's at – I can high point the ball. Basically, I want to show that I have great ball skills.
"When I face a bigger receiver I always have a bigger chip on my shoulder because I always hear people say I'm too short, too small, too weak to handle a bigger receiver.
ADVERTISEMENT
Article continues below this ad
"So when I go against them I want to show that I'm an elite cornerback and I can handle a big receiver or a shifty receiver," Samuel Jr. said via The Spun.
In 3 seasons with FSU, Asante finished with 97 total tackles, 71 solo tackles, 3 tackles for loss, and 4 interceptions. In addition to that, he has 9 pass deflections, 2 fumble recoveries, and one forced fumble.
He will be closely watched by scouts across the league. In terms of defensive additions, Samuel Jr. is definitely second to none. Expect him to get drafted in the first round itself.
ADVERTISEMENT
Article continues below this ad