Analyst Reveals 'Super Trade' Deal Involving Deshaun Watson and Two Other Starting Quarterbacks
Published 02/12/2021, 8:10 PM EST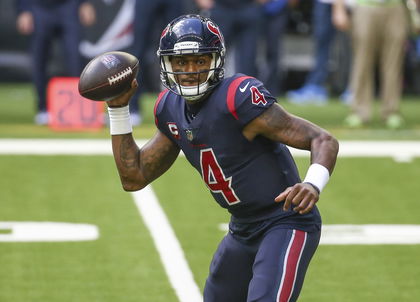 ---
---
The 2020 NFL season came to an end as the Tampa Bay Buccaneers were crowned Super Bowl LV champions. All 32 teams are now working hard in the offseason in order to put together a strong roster and challenge Tom Brady and the Buccaneers.
ADVERTISEMENT
Article continues below this ad
Quarterbacks seem to be the flavor of the summer (as usual) in 2021. The likes of Russell Wilson, Carson Wentz, Derek Carr, Sam Darnold, and Deshaun Watson are reportedly on the hunt for a new challenge.
Detroit Lions QB Matthew Stafford to Los Angeles Rams in exchange for Jared Goff and addition picks was the first blockbuster trade of the year.
ADVERTISEMENT
Article continues below this ad
But popular American analyst Nick Wright has put together a blockbuster deal that could very well beat the Stafford-Goff trade deal.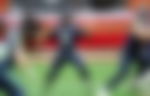 Nick Wright suggests trade deal involving Deshaun Watson, Sam Darnold, and Russell Wilson
.@getnickwright has created what he considers his masterpiece — a 4-team NFL Super Trade:

Seahawks get: Jimmy G, Nick Bosa, 23rd pick & '22 1st Rd pick (SF)
49ers get: Deshaun Watson
Texans get: 2nd, 12th, 34th picks, '22 1st Rd pick (NYJ) & Sam Darnold
Jets get: Russell Wilson pic.twitter.com/Ug4YTwEB1E

— First Things First (@FTFonFS1) February 12, 2021
Nick Wright has a knack for stirring up fans with his whack NFL outlooks. He's back at it again this weekend and this time, well. he might be onto something.
Wright has put together a 4-team 'super trade' deal involving New York Jets, Houston Texans, San Francisco 49ers, and Seattle Seahawks players. What is this headline-grabbing deal? Well, hear it from the man himself.
"I've created what I consider my masterpiece…the Seattle Seahawks? Get Jimmy Garoppolo-Nick Bosa the 23rd pick up the draft from the Jets and the Niners, a number one pick.
"The San Francisco 49ers get Deshaun Watson. The Houston Texans, get the second pick, the 12th pick the 34th pick.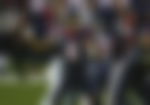 "The Jets number one (pick) next year and Sam Darnold and the New York Jets get Russell Wilson, this is great….Pete Carroll gets that play-action quarterback, a defensive stud. San Francisco gets Deshaun Watson, who says no?" Wright said on the show.
ADVERTISEMENT
Article continues below this ad
Of all the out-of-the-box trade scenarios to emerge from Nick's show, this one does not 'not' make sense, if you get our gist. There's something in it for all parties involved, especially the Texans.
But it is unlikely that Wilson, Bosa, and Jimmy G will leave their respective organizations. Then again, as has been the trend in recent times – anything's possible in the NFL.
ADVERTISEMENT
Article continues below this ad