Analyst Warns Jerry Jones-led Dallas Cowboys Against Trading Up for Kyle Pitts
Published 04/18/2021, 3:37 PM EDT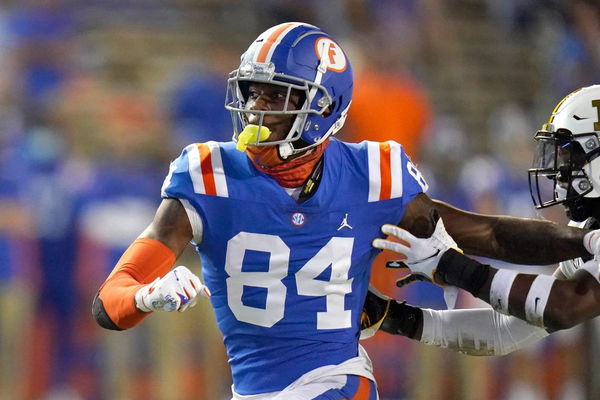 ---
---
Ahead of the 2021 NFL Draft that is scheduled to be held between April 29 – May 1, 2021, teams across the league are doing their best to evaluate all the young prospects available for selection. One player who is attracting a lot of attention in recent weeks is University of Florida tight end, Kyle Pitts.
ADVERTISEMENT
Article continues below this ad
The Philadelphia-born athlete established himself as arguably the best tight end in the country last year. During his three-year stint in Florida, Pitts had 1,492 receiving yards and 18 receiving TDs on 100 receptions.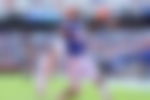 ADVERTISEMENT
Article continues below this ad
Pitts is expected to be the first non-QB to be selected in the 2021 NFL Draft. A rumored destination for him is the NFC East franchise, Dallas Cowboys.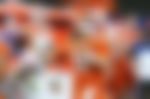 2021 NFL Draft
Will Dallas Cowboys get their man in Florida's Kyle Pitts?
Popular American analyst Jeff Darlington appeared on the latest segment of ESPN's Get Up. He gave his take on the rumors surrounding Kyle Pitts and Dallas Cowboys owner, Jerry Jones.
"Greenie, I certainly understand the theory and the idea that Jerry Jones would do something crazy, like move up. We talk about it seemingly every year. But I think what we also wind up discussing and concluding is that Jerry Jones winds up getting in the war room on the day of the draft, and has Stephen Jones his son there to kind of cool him off and say, 'You can't do that dad' whatever he calls him. You can't do that."
ADVERTISEMENT
Article continues below this ad
"You can't give up your whole draft, you'll get Kyle Pitts, when we need to build this defense, we can't give up all that ammunition that we have not to mention, not take a defensive player at 10 overall. So generally speaking, what I find historically to happen is that Jerry Jones becomes infatuated, romanticizes about picking a player at that spot, and ultimately, conforms to the rest of the war room says okay, we'll do the smart thing here," Darlington said on the show.
Jerry Jones and Co. are aware that they need major defensive reinforcements to mount a playoff run in 2021. They possess a strong wide receiving corps, featuring the likes of Amari Cooper, Michael Gallup, and CeeDee Lamb.
With Dak Prescott set to return in the coming months, coach Mike McCarthy must focus on his D-line. Maybe cornerback Patrick Surtain II should be their priority over someone like Pitts.
ADVERTISEMENT
Article continues below this ad