NFL Analysts Comment On Dak Prescott – Jimmy Garoppolo Comparisons By Jerry Rice
Published 09/08/2020, 4:46 PM EDT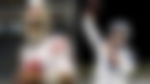 ---
---
San Francisco 49ers quarterback Jimmy Garoppolo had a productive season in 2019. Playing under the tutelage of Kyle Shanahan, Garoppolo threw for 3,900+ passing yards and completed 27 TDs.
ADVERTISEMENT
Article continues below this ad
He started for the 49ers in the Super Bowl game against Kansas City Chiefs in Miami. Of course, Garoppolo and co. fell short in that game as they lost to the Patrick Mahomes-led outfit.
However, critics argued that Garoppolo was not that crucial to the 49ers. The major reason being Kyle Shanahan's running-game offense. Recently, 49ers legend Jerry Rice made headlines after billing Jimmy G as superior to Dallas Cowboys' Dak Prescott.
ADVERTISEMENT
Article continues below this ad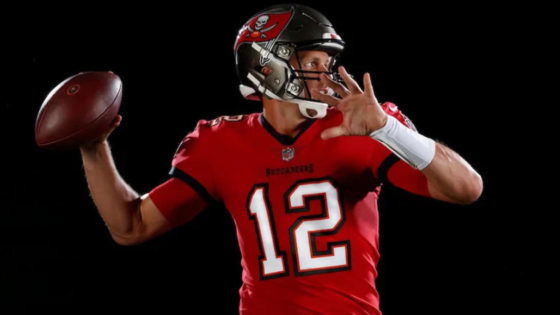 NFL analysts react to Jerry Rice's recent comments on Dak Prescott, Jimmy Garoppolo
Mike Greenberg was joined by Dan Orlovsky, Ryan Clark and Adam Schefter on the recent installment of ESPN's Get Up! Jerry Rice's recent comparison of Jimmy G and Dak Prescott was the subject of debate.
"Hard no, Greeny, hard no. Listen, Dak Prescott is significantly better than Jimmy G. Jimmy G is a good player but Dak Prescott, if Dak Prescott was with the weapons and talent that San Francisco's offense has had and the play-caller that Kyle Shanahan is, Dak Prescott would have his contract by now and it would be a really, really big one," Orlovsky said on the show.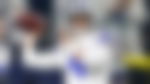 Here's what NFL insider Adam Schefter said about the same debate.
ADVERTISEMENT
Article continues below this ad
"We still have not seen the best of Jimmy G….I think this is the first year that we'll get a true glimpse of what Jimmy Garoppolo can be in that 49ers offense….you're in a position to shine if you're playing for Kyle Shanahan and Jimmy G is in that spot right now," Schefter concluded.
The Cowboys start the season with a clash against Los Angeles Rams at SoFi Stadium. Meanwhile, the San Francisco 49ers will play Arizona Cardinals in Week one. Both teams have been tipped to make the playoffs this season.
Let's see which one of the two quarterbacks has a better season in 2020.
ADVERTISEMENT
Article continues below this ad