Andrew Whitworth, 40, Calls Time With LA Rams 'Unique' Even After 16 Year Long Career: 'You'd Do Anything for Them to Have That Chance to Hold That Trophy Up'
Published 02/12/2022, 11:33 AM EST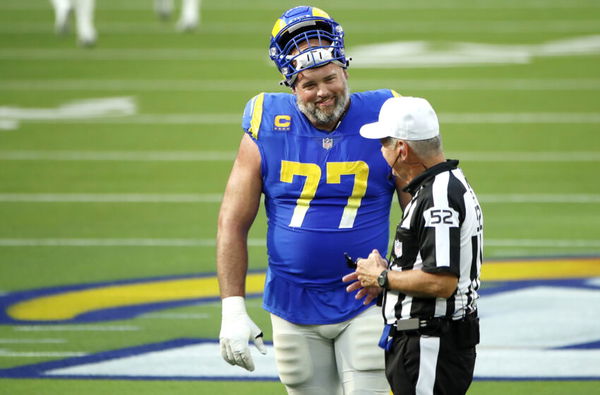 Veterans always have a special place in the hearts of football fans. They have dedicated their entire life to the sport, after all. Legends like Tom Brady, Ben Roethlisberger, Eli, and Peyton Manning will be celebrated for generations to come. One such veteran is about to step foot on the SoFi Stadium on Sunday to play in the Super Bowl. Representing the Rams will be Andrew Whitworth.
The 16 season veteran has given so much to the league. But he has never won the Super Bowl. This year, Whitworth wants to win the trophy. Not for himself, but for his teammates. 
ADVERTISEMENT
Article continues below this ad
The career of Andrew Whitworth
The 6 feet 7, 330 lb tackle is an absolute unit. Andrew Whitworth is the kind of player one would want in the backfield. He is strong as well as agile. Whitworth started his career in 2006. He was a second-round draft pick by the Cincinnati Bengals. The team he is about to face in the Super Bowl.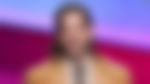 The tackle has won the Built Ford Tough Offensive Line of the Year in 2018. He has also made four Pro Bowl appearances. Andrew has been selected in the All-Pro First-team twice in 2015 and 2017. He has also made an All-Pro second-team appearance in 2014. In 2021 the 40-year-old defender won the Walter Payton NFL Man of the Year award. 
Even after all these impressive accolades, Whitworth has never won that shiny Super Bowl ring. He wants to taste that silverware at least once before he retires. 
Whitworth on his time in Los Angeles
Andrew Whitworth joined the Rams in 2017. He initially signed a three-year deal with the franchise. But Whitworth has decided to extend his stay. He loves playing in LA. The tackle hopes to win the Super Bowl this year. 
ADVERTISEMENT
Article continues below this ad
"It's why we're here." Whitworth said, "There's just so many guys on this team, you look across the room, and you go, 'Man, I want to win for the guy. That guy deserves it for this or that.' And it's made it one of the more unique seasons I've had. —You'd do anything for them to have that chance to hold that trophy up."
ADVERTISEMENT
Article continues below this ad
Whitworth wants to win the Super Bowl for his team because he believes they deserve it. His time with the Rams has been very unique and special, so he wants to give back to the franchise. 
Watch This Story: The Pro Football Hall of Fame, Class of 2022