Andy Dalton Let Go From the Cincinnati Bengals
Published 04/30/2020, 2:00 PM EDT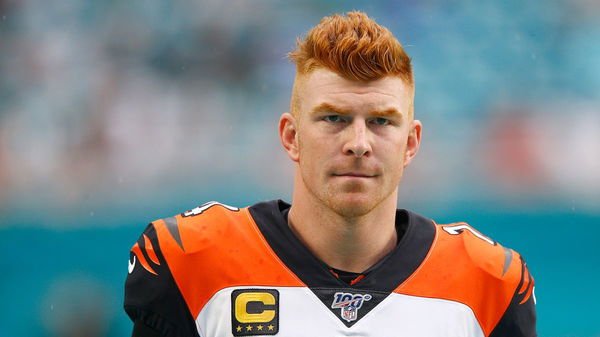 ---
---
After 9 seasons, the Cincinnati Bengals elected to part ways with quarterback Andy Dalton. The Bengals released the veteran quarterback to make way for the incoming Joe Burrow.
ADVERTISEMENT
Article continues below this ad
Ever since they selected him in the 2011 draft, Dalton became the Bengals' primary starter. Since then, the 32-year old led Cincinnati to the playoffs five times, in spite of losing in the wild-card round each time.
The move comes, a week after the Bengals roped in Burrow with the top overall pick. To his credit, Burrow threw 60 touchdowns in 2019 and won the Heisman Trophy, leading the Tigers to the national championship.
ADVERTISEMENT
Article continues below this ad
Speaking about Dalton's impending departure, team president Mike Brown said, "Andy will always hold a special place with this franchise. I know that he holds a special place in my heart. This is a hard day for our club because we know and appreciate what a consummate professional Andy has always been. We respect and appreciate Andy, and we thank him."
Andy Dalton is exploring his options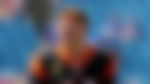 Prior to the decision to release Dalton, the Bengals tried to trade the quarterback, a source told ESPN's Josina Anderson, adding that Dalton "requested the opportunity to see what's out there."
ADVERTISEMENT
Article continues below this ad
The Jacksonville Jaguars were one team that looked into Dalton prior to his release, a source told ESPN's Jeremy Fowler. The New England Patriots, meanwhile, did not show strong interest in Dalton in recent weeks, according to Fowler.
After the 2019 regular-season finale, a win over the Cleveland Browns, Dalton acknowledged the game may have been his last with the Bengals and reflected on his tenure with the franchise.
Thursday's news signaled the latest cut in an offseason full of roster overhaul in Cincinnati. By releasing Dalton and four other veterans, the Bengals cleared $41.6 million toward its 2020 cap allotment. During free agency, the Bengals spent more than $145 million to improve, but finished with the league's worst record.
ADVERTISEMENT
Article continues below this ad
Sadly, Cincinnati did not win a playoff game during Dalton's tenure. This continues the longest NFL drought that stretches back to January 1991.
On Thursday, coach Zac Taylor assured that Dalton "will always be considered a key member of the Bengals' organization."
"His teammates and coaches appreciate his leadership and his commitment to winning," Taylor said. "Just as importantly, Andy and his wife JJ are leaving a lasting impact in the community. With the incredible work their foundation has done over the years. Andy and his family have meant a lot to this team and this city, and we wish them the best in the future."