"He Drew a Moustache on You": NFL World Tears Into Patrick Mahomes After Chiefs QB Admits He's 'Terrified' of This Person
Published 11/19/2022, 9:43 AM EST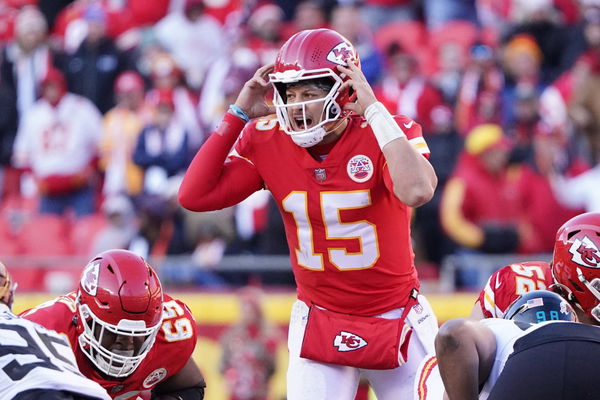 The poster boy of Kansas City, Patrick Mahomes, might seem fearless on the field, but he is scared of one personality, especially inside the locker room, and that is his head coach, Andy Reid. Recently he was asked to pass on a request on behalf of Travis Kelce however declared that he was extremely terrified of doing so.
ADVERTISEMENT
Article continues below this ad
It looks like Andy Reid puts the fear of God into these athletes. Whenever they are asked to comment on Reid or his ethics on and off the court, players become extra cautious, exhibiting the kind of discipline they are made to follow within the squad.
ADVERTISEMENT
Article continues below this ad
Well, recently, Chiefs Tight End Travis Kelce, along with his brother Jason Kelce, made a request to Mahomes asking him to approach the HC for an episode in their podcast New Heights. Apparently, the quarterback refused to escalate this forward, and the reason he was terrified.
"Do you mind asking him for us? Travis Kelce is too shy," Jason asked Mahomes on Twitter. Soon the passer replied, saying, "Not going to lie I'm terrified as well,". Well, not a surprise anymore because Mahomes had previously mentioned his experience when Andy Reid nodded for the State farm commercial.
"I made State Farm ask him first because I was scared," Mahomes said. However, Mahomes revealed that Reid happens to be a cool guy with a soft heart inside.
"Once they asked him, he kind of came to me and asked me if I wanted him to do it. Obviously, I did because I know how much personality he has. … People don't see it," he explained.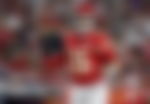 Not to mention, Mahomes and his head coach nailed the commercial with crazy dialogues and antics that invoked laughter among the viewers. Regardless of whatever Mahomes tried to resonate, Travis Kelce, himself being a veteran, expressed an awkward nervousness when his brother publicly asked him to approach Reid with a collaboration request.
NFL world in splits watching Patrick Mahomes and Travis Kelce's fear
Every time Andy Reid takes on the field, the 64-year-old electrifies the atmosphere with his aggressive play calling. Once in a blue moon, fans could find him smiling; however, when he does, it certainly implies something big he has achieved.
Lmaooo Travis & Pat too afraid to ask Coach Andy Reid to come onto the Kelce podcast 😂😂😂

— yulian (@siryungyul) November 18, 2022
He drew a mustache on you while you were sleeping! He can give you this 😂

— Erin-Wojo (@ErinWojo11) November 18, 2022
Meanwhile, fans were keen to make this collaboration happen.
Tell him if he doesnt youll run 3 scramble plays per half against his will

— Harry Flugleman (@FluglemanHarry) November 19, 2022
You got him on the state farm commercial. Make this happen! 💯

— Daniel McCracken (@damcrac5) November 19, 2022
ADVERTISEMENT
Article continues below this ad
patrick YOU need to get on new heights

— Aly (Thibodeaux and Neal Enthusiast) (@amiablexaly) November 19, 2022
ADVERTISEMENT
Article continues below this ad
It would be a great panel if Reid ever happens to join the Kelce brothers. And Mahomes' inclusion shall make it more delightful. Fans can stay tuned for further updates on this meet-up.
Watch This Story: Former Bucs Star And 5x Pro Bowler Signs With Tom Brady's Rivals For A Confirmed Playoff Season
Edited By: Deepika Bhaduri