Anonymous NFL Agent Gives His Take on Aaron Rodgers-Green Bay Packers Contract Scenario
Published 04/10/2021, 1:36 PM EDT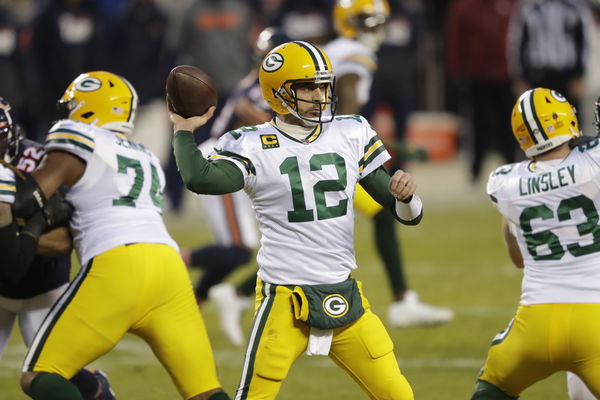 ---
---
Aaron Rodgers has a lot to ponder about as far as his future with the Packers is concerned. The Green Bay Packers and Rodgers found success last season, securing the best record in the NFC with a 13-3 record.
ADVERTISEMENT
Article continues below this ad
And in the Playoffs, they played some excellent football to reach the NFC championship game. There they lost to the Tampa Bay Buccaneers, and that's where the relationship between Rodgers and the franchise was broken.
ESPN had several anonymous NFL entities weighing in on the Aaron Rodgers–Green Bay Packers situation. He noted that Rodgers has a great deal of leverage in this situation.
ADVERTISEMENT
Article continues below this ad
However, Rodgers doesn't have many options in the current scenario. But he also noted that Rodgers has a reputation of being difficult, which could derail the negotiations.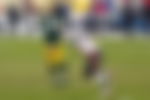 "If I was Aaron's agent, I mean, he has more leverage than anybody else in the country. But what can you do in this situation? That's the thing. It's really hard to say without knowing what conversations have occurred.
"Because what I've also heard is Aaron is stubborn, and who knows that they're not offering up a palatable situation that is a middle ground and he's saying 'F*** that – I'm not budging and do it the way I want to do it or not'."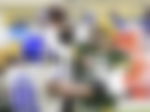 Aaron Rodgers still unsure about the Packers
The anonymous agent added that he believes the Packers have tried to reach some sort of agreement, but Rodgers has been stalling.
He noted that if he were Aaron Rodgers' agent, then he would try to communicate and get him a deal that would best suit his demands.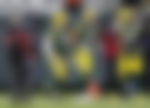 "I'm going to assume that some sort of middle ground has been attempted by the Packers, and I'm going to assume right now that Aaron is not listening to it.
ADVERTISEMENT
Article continues below this ad
"So if I'm Aaron's agent, if I have to cater to my guy, and I have to find a way to communicate to my guy and I have to find a way to make the whole situation palatable for him in his own perception because his ego is such that if you don't make it that, then there's nothing ever going to happen."
Can Aaron Rodgers come to an agreement with the Packers? There is a lot of hurt on both sides. But they are trying to work toward a new contract. The Packers are hoping that cooler heads prevail to extend Rodgers' time with the team.
ADVERTISEMENT
Article continues below this ad