Anonymous NFL Executive Tips Russell Wilson to Join Philadelphia Eagles Next Season
Published 04/02/2021, 1:04 PM EDT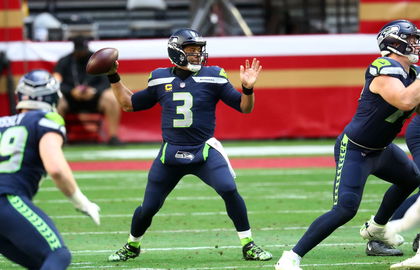 ---
---
The Russell Wilson saga is not close to an end. Earlier this off-season, Russell Wilson came out and publically criticized his front line, coaching staff, and the Seattle Seahawks for not providing him with enough protection.
ADVERTISEMENT
Article continues below this ad
Wilson's comments suggested he wanted to leave. However, the franchise has been adamant about not letting him go. But next year could be a different situation altogether.
The Athletic's Mike Sando recently spoke to anonymous NFL executives about each franchise's plans in free agency. When it came to the Philadelphia Eagles, one executive made a bold claim.
ADVERTISEMENT
Article continues below this ad
They believe that the Eagles will be one of the biggest contenders for Russell Wilson to land in next season. This is because of how they're stockpiling draft picks going into this season.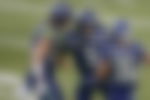 "All they're doing is stockpiling picks for next year, so they can get weapons for Jalen Hurts or acquire one of the top two overall picks to draft a quarterback.
"And I would put Philly in the driver's seat for Russell Wilson next year if Seattle moves him. That would have Howie Roseman written all over it."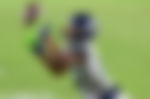 Russell Wilson- Philadelphia-Bound?
Furthermore, the anonymous executive compared the Philadelphia Eagles to the Miami Dolphins. Both teams are doing their best to plan for the future, while not simultaneously jeopardizing the present team.
However, they still have to show their track record by drafting the right players. He questioned some of their recent draft picks, including Tua Tagovailoa.
"Philly is just like Miami, a team that is doing everything right in terms of maneuvering and multiplying assets. But they still gotta draft players.
"Look at Miami's three first-rounders. The jury's out on Tua. The nickel corner (Noah Igbinoghene) hasn't done much. Has the tackle (Austin Jackson) played well?"
ADVERTISEMENT
Article continues below this ad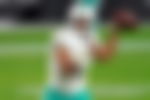 Where will Russell Wilson end up? It looks as though he will be around with the Seattle Seahawks at least for this season. But with every passing year, the Seahawks lose more leverage.
If the Seahawks underperform this year and miss the Playoffs, Wilson has more grounds to force a trade. If he does, the NFL will be on alert to get him to their franchise.
ADVERTISEMENT
Article continues below this ad