Antonio Brown Gets Massive Pay Day After Re-Signing With the Buccaneers
Published 05/26/2021, 2:13 PM EDT
---
---
Antonio Brown got paid. The Tampa Bay Buccaneers wide receiver signed a new contract with the franchise this year. Brown was far from a sure thing when the Buccaneers first signed him on.
ADVERTISEMENT
Article continues below this ad
Once one of the best wide receivers in the league, attitude problems derailed his momentum, and he fell out of favor with a lot of people of prominence.
However, Tom Brady and the Buccaneers took a chance with him. And their risk paid off well enough for them to want to retain him.
ADVERTISEMENT
Article continues below this ad
Antonio Brown inked his new deal with the Tampa Bay Buccaneers. His contract has a base salary of $1.1 million, with a $2 million signing bonus. Meaning that he gets $3.1 million right out the gate.
But his incentives, escalator clauses, and potential bonuses could see him earn much more. Brown can earn almost another million based on his roster selection across the regular season.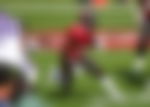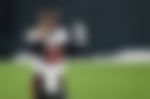 Brown has several incentives and escalator clauses in the contract that could see him get paid very handsomely. Furthermore, He can earn $333,333 by completing 50 catches and then another $333,334 by completing 70 receptions.
Furthermore, he can get $333,333 if he ran for 600 yards receiving, and another $333,334 if he can generate 800 yards. Then, there is a clause that pays $333,333 for five touchdowns completed and another $333,333 if he gets to seven.
Antonio Brown can double his salary
Lastly, if the Buccaneers are able to win the Super Bowl once again, and Brown participates in close to half of the offensive plays, he earns another bonus of a quarter-million dollars. Adding all these clauses up doubles the money he's earned right now.
ADVERTISEMENT
Article continues below this ad
Brown could potentially earn a total of more than $6 million. However, Brown will struggle to meet these clauses, because of how competitive the Buccaneers roster is.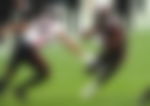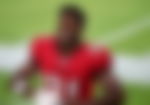 ADVERTISEMENT
Article continues below this ad
Can Antonio Brown find success with the Buccaneers once again? Fans can rest assured that he will be eager to help the franchise. The Buccaneers have brought back almost all their stars from the Super Bowl.
Brown's priority will be to establish himself as a starter for the franchise. He will have to work very hard in order to break into the starting offensive unit. But Brown will be happy with his great payday.