'Charging Me 100k Never Doing the Work': Antonio Brown Goes After Tom Brady and TB12 As Well as Wild Saga Continues
Published 01/07/2022, 11:59 AM EST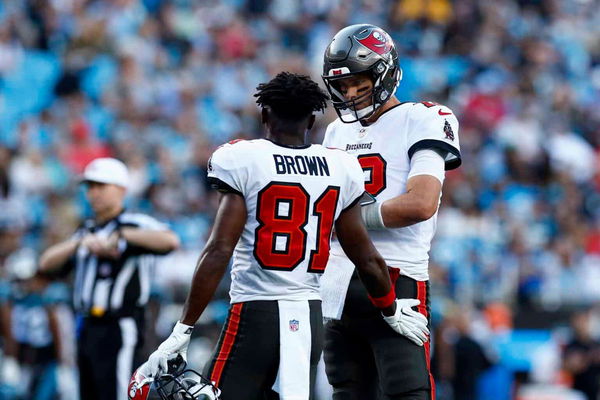 Antonio Brown has been the highlight of the week ever since he awkwardly stepped away from the game in the MetLife Stadium. After that, the veteran receiver was criticized in every way possible, not knowing what happened behind the curtains. Until later, it was found that the whole incident happened due to a mere misunderstanding.
Brown recently broke his silence, revealing what the backstage scenario really was and how it affected him mentally and physically. The 33-year-old explained that he had been suffering from an ankle injury since Week 6, but coach Arians still forced him to play against the Jets.
ADVERTISEMENT
Article continues below this ad
Although he did start after taking a "dangerous dose" of painkiller, he still couldn't get over the inflammation on his ankle caused while making plays. After making a discussion with the coaches, but not Bruce Arians, Brown decided not to enter the game. However, after he mentioned the same to coach Arians, he told the receiver to "get the F out of the game."
Antonio Brown goes after Tom Brady and his trainer Alex Gurrero
It was also a mistake from Brown's end to not follow the general protocol and take advice from the medical staff. And so after, all of this unfurling in front of the public eye. Antonio decided to take it even further by bringing out a completely unexpected angle.
ADVERTISEMENT
Article continues below this ad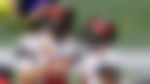 Brown was a part of Gurrero's TB12 program, but according to him, he benefitted nothing from it. Following which he recently took to Twitter with a screenshot of his conversation with the TB12 fitness trainer Alex Gurrero, who had reportedly taken $100,000 from the receiver. "Charging me 100k never doing the work on me! How u even work wit people like this! This what I was dealing wit," Brown said on his Instagram Story tagging, Tom Brady.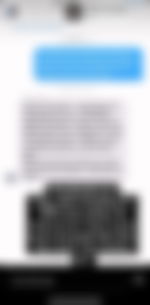 ADVERTISEMENT
Article continues below this ad
The screenshot shared by AB was time-stamped to the morning of Christmas Eve. And although it is hard to tell what has been happening between them. But as far as the screenshot is concerned, Gurrero sounds amenable to pay Brown the required sum. However, AB paints it in a way to make it look quite the opposite.
Watch Story: WATCH: Tom Brady Opens Up on Mental Health After Antonio Brown's Recent Outburst