Antonio Brown Rips Super Bowl MVP Years After Ending His Career: "He Need to Be on the Bench Watching Me Play"
Published 05/07/2022, 5:46 PM EDT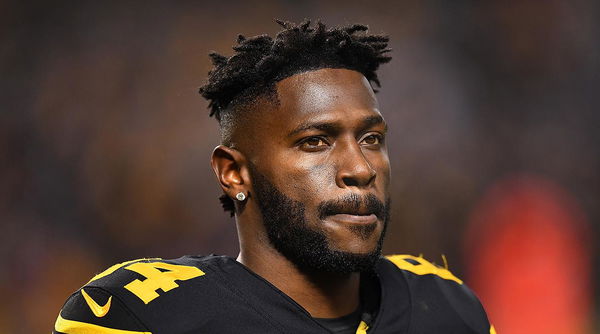 Antonio Brown recently made headlines for his latest appearance in a podcast following the successful release of his debut album 'Paradigm'. His podcast appearances never fail to surprise fans with interesting takes on several fellow athletes. This time it was Colin Kaepernick and an NFL legend whom he replaced from the Pittsburgh Steelers squad in his early days.
During his appearance at the CigarTalk Podcast, AB opened up about his desire to play as a starting WR for the Steelers. He mentioned how Hines Ward was the star wide receiver for the franchise at that time. A WR he looked up to during his days in college. However, things changed when he went to Pittsburgh.
ADVERTISEMENT
Article continues below this ad
Antonio Brown talks about replacing Hines Ward as the QB1
When talking about his relationship with the legendary receiver, AB mentioned that he desperately wanted to replace him from the spot.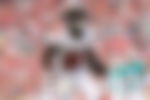 "I'm trying to tell him, 'Hurry up and get out the way,'" Brown said. "I'm trying to pave my own time. But just grateful to be around him and learn the intangibles of what made him great. But you know, when you're in the NFL, it's time to pave your own way, set your own principles."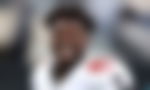 "At that point, Hines Ward was not the same guy I looked at in college… It's my time, I'm going to take his spot. Like he need to be on the bench watching me play."
ADVERTISEMENT
Article continues below this ad
Ward vs. AB in Pittsburgh Steelers
Brown gave Ward a tough competition during his last season in the NFL in 2011. That year, Ward recorded a mediocre 381 yards for 46 receptions in 9 games started. While, on the other hand, Brown recorded 1108 yards for 69 receptions in just three games started. Furthermore, 2011 was the year when he pulled off the highest yards per reception count in his career (16.1).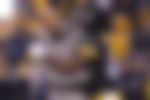 It became clear that season onwards that Brown will be the replacement for the two-time Super Bowl Champion and Super Bowl MVP Hines Ward. Brown then went on to become the highest-paid WR in NFL while also producing more than any WR in the league at that time. He was even inducted into the NFL 2010s All-Decade Team along with a list of other accolades on his resume.
ADVERTISEMENT
Article continues below this ad
Watch This Story: Shannon Sharpe Tears Down Antonio Brown For Hating On Colin Kaepernick