Antonio Brown Speaks From the Heart on Floyd Mayweather Jr and His Contributions to His Life
Published 05/07/2022, 5:36 PM EDT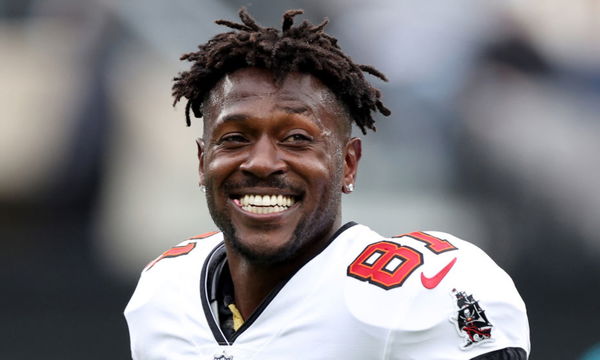 Antonio Brown and Floyd Mayweather are two athletes that have grown close off-the-field. So much so, that 'money' man Mayweather even offered to put $20 million of his own money on the line. The condition: give AB a chance in the NFL, if it doesn't work out because of him, Mayweather will pay the participating team the $20 million.
Well, in a recent interview, Brown opened up about his relationship with the legendary boxer. The former Steelers WR said that he has known Mayweather for years. It started off from being two great athletes with mutual respect for each other. Later on, it transformed into a close relationship as per Antonio Brown. No. 84 says, "He's been in my corner since a long time man." 
ADVERTISEMENT
Article continues below this ad
Antonio Brown & Floyd Mayweather go a long way back
According to the WR, the boxer has been a great source for inspiration and mentorship. Looking at someone who has literally become a Billionaire through a star-studded sporting career. Along with many businesses and ventures. Which result in a lifestyle that few get to lead.
When asked if Mayweather supports AB's music venture, AB gets candid and says, "He'd rather see me focus on football. He keeps telling to get back." And a lot of people believe that he will get a chance as teams in the league grow hungrier for experienced value adding WRs.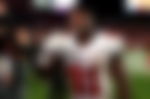 ADVERTISEMENT
Article continues below this ad
Antonio Brown also reiterated that he shot the music video for his song, "Don't Leave' featuring Keyshia Cole inside Mayweather's house. The interviewer opines that that is "the hardest" song on the whole album. Brown is also wearing what looks like a diamond bracelet with the TMT initials on it. During the interview the WR talks about diverse range of topics from his music career to celeb friendships and the inspiration for the next move.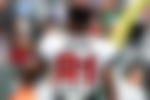 Antonio Brown had a great chance at another Super Bowl before he walked off from the Jets game. Later on though, it was uncovered that the fault lied on either sides at the least. Since then, AB has made many public appearances with A-list celebs. He also released a new hip-hop album and mostly recently made some controversial comments about Colin Kaepernick.
ADVERTISEMENT
Article continues below this ad
NFL experts and TV gurus gave their take on AB's take the next day. AB also talked about the media perceiving him negatively. And not portraying him in the best of lights.
Watch this Story: Shannon Sharpe Tears Down Antonio Brown For Hating On Colin Kaepernick