Antonio Brown Was Not Satisfied With $100 Million NFL Contracts: "Trying to be Great"
Published 05/07/2022, 5:30 PM EDT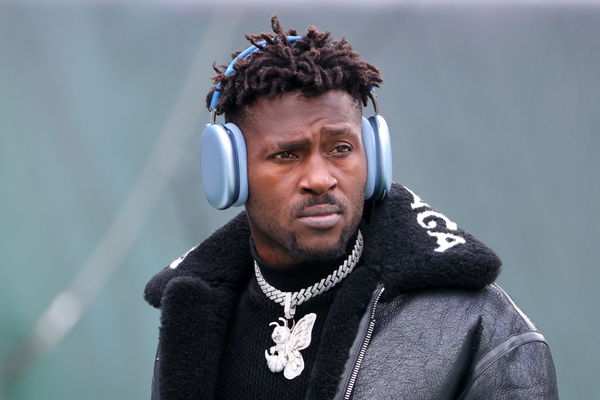 Antonio Brown, the former Tampa Bay Buccaneers' WR, has always been in the news for various reasons. Whether due to his exceptional plays on the field or unwanted actions off the field, the WR has been a constant name in the media.
Last season, during the game against the New York Jets, he stormed off the field. It came after a verbal altercation with his head coach Bruce Arians. Later, Antonio was cut from the team.
ADVERTISEMENT
Article continues below this ad
Unsurprisingly, the talented WR has been without a team since then. However, he has continued to express his interest in making a return to the league. Notably, he has been seen multiple times wearing a Ravens jersey this offseason.
Recently, Antonio Brown appeared on a podcast called Cigar Talk. During the podcast, AB was asked whether he is satisfied with the amount of money that he has made through his NFL contracts. Unsurprisingly, the former Bucs WR openly claimed that he hadn't been satisfied yet.
Antonio Brown opens up on  money that he has earned in the NFL
Antonio Brown has been in the NFL for almost 12 years now. The Pittsburgh Steelers drafted him in the 6th round of the 2010 NFL Draft. Despite him being a late pick in the draft, he had transformed himself into one of the best WRs in the league.
Since then he has amassed around the figure of $100 million through his contracts in the NFL. Notably, his biggest contract in the NFL was with the Raiders. He had a deal of 3 years with the Raiders, which was supposed to run from 2019-to 2022. It was worth around $50,125,000.
ADVERTISEMENT
Article continues below this ad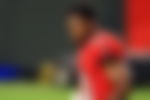 During his appearance on the Cigar Talk, the podcast Host Naji asked AB, "I mean you said it, you know, 100 million dollar man, bro, that's a lot of… money." AB replied, "Ain't enough money."
Naji replied, "Not enough? How much is enough? like if I get 100 I'm good bro, I'm totally locking the honey right now, good bro." Antonio Brown said, "Trying to be Great!"
ADVERTISEMENT
Article continues below this ad
Rumors about the possible return of Antonio Brown continue to surface as we edge closer to the next season. It will be interesting to see if he makes it on a team.
Watch This Story: Lamar Jackson Hangs Out With Greatest American Olympian Of All Time, Micheal Phelps