Approaching 44, Tom Brady Says He Has Nothing To Prove to Anyone but Himself
Published 06/24/2021, 9:36 AM EDT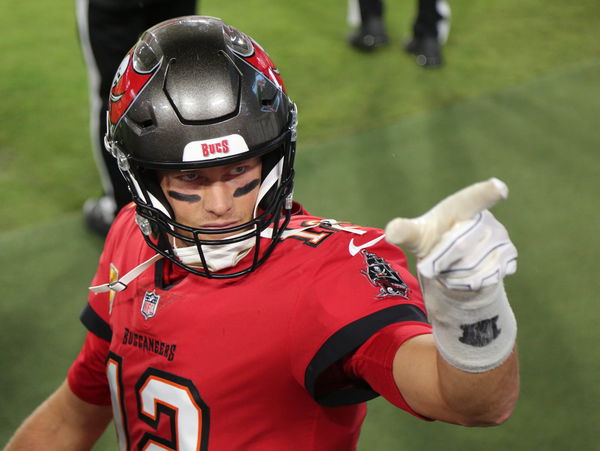 ---
---
Tom Brady has proved time and again, that age to him is just a number. Winning a record seventh Super Bowl ring at the age of 43, the Tampa Bay Buccaneers quarterback though is not done just yet.
ADVERTISEMENT
Article continues below this ad
Being drafted 199th overall in the 2000 NFL Draft is something the quarterback has always worn as a chip on his shoulder to motivate him through his playing career.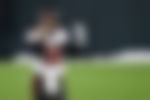 Now entering the twilight years of his career, there's perhaps nothing left for Tom Brady to prove to anyone. Anyone but himself.
ADVERTISEMENT
Article continues below this ad
Returning for his 22nd season in the NFL, the quarterback now chases his eighth ring. Something he wants to do to prove to himself that he has what it takes to compete at the highest level.
Tom Brady now chasing his own records
Appearing on the Late Late Show with James Corden, the quarterback talked about his future in the league as he approaches his 44th birthday. Way past the usual age of when quarterback's hang up their boots, Brady is a clear anomaly.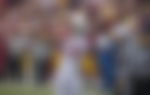 But the sport and everything it encompasses is simply too much for Brady to pass up on.
"It's hard to walk away from something that you still feel like you can do and you want to do," Brady said. "So it's not about proving it to others what you can do, it's more about proving it to yourself."
ADVERTISEMENT
Article continues below this ad
As mentioned before, Brady has nothing left to prove to anyone but himself. And now he's looking to prove to himself that even at the age of 44 he can do what he's done for over the past two decades.
"I still feel like even though I'll be 44 this year, I still have a chance to still prove it to myself that I can still do it at 44, because I really worked to a point where I can still do it at this age."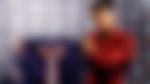 ADVERTISEMENT
Article continues below this ad
Brady's competitiveness and desire to keep winning is what sets him apart from the competition. Approaching 44, the quarterback shows no signs of slowing down. And at this point, his only competition is truly he himself.