Arch Manning's New QB Coach at Texas Longhorns is Already Behind Two Big-Ticket NFL Quarterbacks; Who Are They?
Published 06/24/2022, 4:19 AM EDT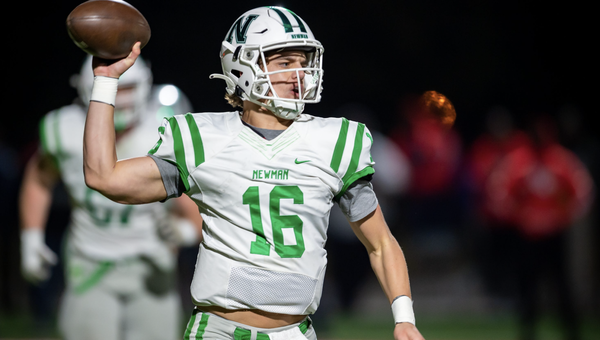 Fans revere pro football as a sport that runs in the family. They have witnessed a father running amok before his kid assumes charge. But with Arch Manning, having exceptional talent is everything. Given that the Texas Longhorns are eminent for producing quarterbacks of the NFL caliber, his latest commitment to the university was a no-brainer.
In the NFL community, the Manning family is a legend. Their father, Archie Manning, is a living Saints legend. With their time spent with the Giants and the Broncos, brothers Eli and Peyton have established themselves in the league. Nephew Arch must now take up the mantle as he moves forward.
ADVERTISEMENT
Article continues below this ad
The Texas Longhorns are blossoming following their most recent offensive additions. For Steve Sarkisian, who has a track record of producing quarterbacks of the NFL caliber, that goes back to his time with the Alabama Crimson Tide. The ex-OC did a brilliant job with Alabama's offense, captained by star QB Mac Jones. Jones is now the Patriots' leading player, succeeding Tom Brady after Bill Belichick identified the gold in the ore.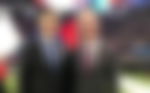 Coach Sark deserves credit for another Crimson Tide product, Miami Dolphins first-round NFL Draft pick Tua Tagovailoa. He was a well-known collegiate QB when Sark served as the offensive coordinator. Sarkisian shaped Tua in such a sense that the Crimson's offensive plan stained the defense. Alabama entered 2019 in a fantastic position because their offense was record-setting. The former Alabama Crimson Tide WRs, Jerry Jeudy, Henry Ruggs, and Jaylen Waddle deserve equal praise.
Arch Manning is in safe hands
ADVERTISEMENT
Article continues below this ad
According to recent reports, Nephew Manning has finally made up his mind and chose Texas over other paramours. If readers follow college football, they know that Nephew Manning is a unique blend of skill, genealogy, and potential that has gripped college football for a long time. Something he learns from his dad, former Ole Miss wide receiver Cooper Manning, and his uncles.
ADVERTISEMENT
Article continues below this ad
What might intrigue the readers is the legacy of the Texas Longhorns Coach and his capability to produce NFL quarterbacks. Second-year head coach Steve Sarkisian is attracting quality players, which outweighs any potency deficits the university football team has experienced.
Watch This Story: Colin Kaepernick Donated His Sneaker Collection in Epic Show Of Kindness to Help the Homeless