Are Tom Brady and Peyton Manning friends? A Look at Their Close Relationship
Published 07/18/2021, 9:53 PM EDT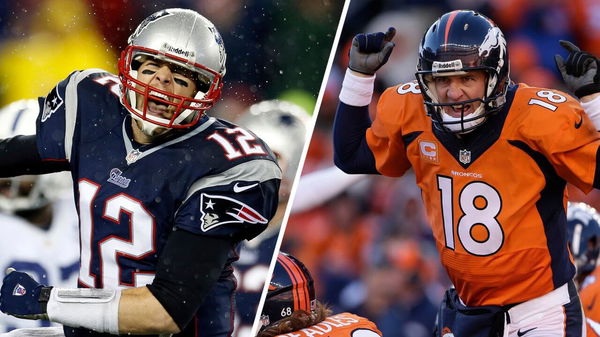 ---
---
There are a handful of quarterbacks who deserve to be mentioned in the same sentence as 7-time Super Bowl winner, Tom Brady. The California-born quarterback led Bruce Arians-coached Tampa Bay Buccaneers to the Super Bowl LV title earlier this year. The veteran QB turned back the clock with some eye-catching displays throughout the 2020 NFL season.
ADVERTISEMENT
Article continues below this ad This was his first Super Bowl win, just a year after parting ways with Bill Belichick and the New England Patriots. During his time in Massachusetts, Brady had some memorable moments. But one that stood out, was his fiercely competitive rivalry with former Denver Broncos and Indianapolis Colts QB Peyton Manning.
ADVERTISEMENT
Article continues below this ad
The Tom Brady–Peyton Manning rivalry existed between a span of 15 years between 2001-2015. Brady featured for New England while Manning played for Denver Broncos and Indianapolis Colts, winning Super Bowl titles with both teams. 1998 first-overall NFL Draft pick, Peyton Manning, still holds the record for single-season passing yards (5,477) and single-season passing touchdowns (55) which he set while playing for the Broncos in 2013.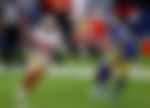 Tom Brady and Peyton Manning – Two of the greatest QBs to ever do it
Here's what Peyton Manning said about Brady's ongoing stint with the Buccaneers.
"I don't have any special insight. He's done a great job adjusting. It's been a challenging offseason with the pandemic. He has found a way to get on the same page with his receivers. They've improved throughout the season."
"It's something I can relate to. It wasn't all smooth in my first year, and it wasn't all smooth for Tampa. But they had a good team in place. It took a while to form their chemistry, and he deserves all the credit for his hard work and adaptability and his leadership. His stamp is all over that team," Manning told 9News.
ADVERTISEMENT
Article continues below this ad
Despite their on-field battles, Brady and Manning share a cordial camaraderie off the football field. The two veteran quarterbacks most recently featured in Capital's The Match 2020 along with Tiger Woods and Phil Mickelson. The golf tournament for charity saw Brady and Manning go up against each other, but this time for a noble cause.
Catch the highlights and hilarious banter between both these stalwarts in the video below. They might not just be the greatest quarterbacks to play in the NFL, but also the funniest.
ADVERTISEMENT
Article continues below this ad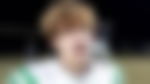 Trending Stories