"Are You Telling Me Sam Darnold Couldn't Be 0-2!?": 3x Super Bowl Champ Completely Disregards Baker Mayfield Going to Carolina Will Add Any Value
Published 09/24/2022, 7:00 AM EDT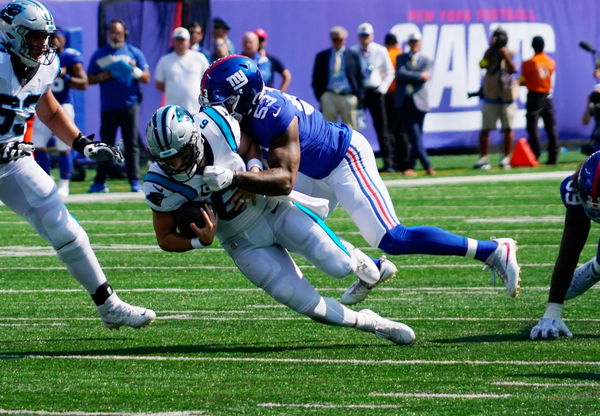 The Panthers were part of a big phenomenon when they got their hands on Baker Mayfield. The offseason tumbled entirely after the Mayfield's trade to Carolina reports came up. Many thought it to be a big move amidst his troubles with the Browns. However, Mayfield's new team has failed to win since the regular season. Even Shannon Sharpe sees no difference in the squad despite having a new quarterback.
ADVERTISEMENT
Article continues below this ad
During the FS1's UNDISPUTED, Shannon Sharpe and Skip Bayless reflect on Baker Mayfield and the Panthers' O-line struggles. The Ex-NFL TE does not believe that Mayfield deserves any of the blame he gets. Sharpe stated expectations make it more difficult to be angry about something. Panthers fans become irritated with others because they have hoped over the QB.
ADVERTISEMENT
Article continues below this ad
Would the Panthers not benefit from a new quarterback?
Shannon Sharpe also said, "Are you telling me Sam Donald couldn't be 0-2? Absolutely he could. He has the worst QBR in all the NFL. You mean to tell me Sam Darnold couldn't do that? Of course, he could. Baker Mayfield has played good one quarter in eight, the fourth quarter of game one. Go look at that first, second, third quarter against Cleveland."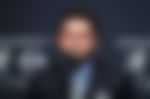 "Go look at the totality of the game against the Giants and you tell me you see something special. It's not. I've been telling you for the longest time. He ain't what the elephant left on the showground, and we know what the elephant left. But that's not the here nor the there this season," He added.
The HOF TE also called out his co-host, who claimed that Baker Mayfield's would make the Panthers a better team. He then said the Panthers would be in a worse position than they were in the past season.
Baker Mayfield takes responsibility for Panthers' offensive line troubles
The Carolina Panthers did not have the fairytale state with Baker Mayfield's arrival. The quarterback failed to avenge a win over his former team, the Cleveland Browns. After that, the franchise also faced a defeat at the hands of the New York Giants.
ADVERTISEMENT
Article continues below this ad
During the Wednesday Media Scrum, Mayfield said he is simply concerned with winning, regardless of his stats. He hasn't taken good care of the ball, which is the only stat that matters to the quarterback. The QB also stated that he needs to better lead the squad and ensure that everybody is on the same track.
ADVERTISEMENT
Article continues below this ad
Will Baker Mayfield make a successful comeback with the Panthers? It is subject to witness.
Watch This Story: Panthers New QB Baker Mayfield Can Earn His 35 Million Pay cut Back But It Has The Price Of Performance Attached To It
Edited By: Deepika Bhaduri