'Aren't Many Better Situations' – NFL Analyst Feels Green Bay as Good an Option as Any for Aaron Rodgers
Published 04/03/2021, 3:45 PM EDT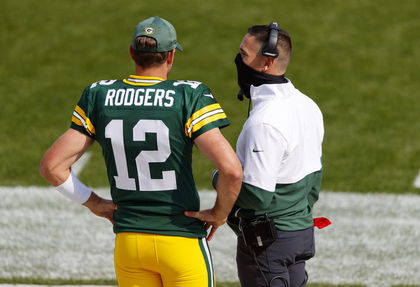 ---
---
The relationship between Aaron Rodgers and the Green Bay Packers is on thin ice. Rodgers who was drafted by the franchise back in 2005 is a cult hero. One adored by fans at Lambeau Field.
ADVERTISEMENT
Article continues below this ad
He's also the last quarterback to guide the franchise to a Super Bowl. And after winning the 2020 MVP award, it looks like he still has enough in his tank to make another run for the Lombardi Trophy.
But what is it about the Green Bay Packers that's made Aaron Rodgers speculative about his own future with the franchise? Many believe it's the management not backing him sufficiently.
ADVERTISEMENT
Article continues below this ad
The franchise was a favorite for many to land a wide receiver in the first round of last year's draft. But with the franchise drafting QB Jordan Love, the franchise opted to choose Rodgers' successor.
In 2020, Rodgers not only won the MVP but also guided his side to their second consecutive NFC title game. So given what the Packers have achieved over the last couple of seasons, one NFL analyst believes it's time for Aaron Rodgers to keep his grudges aside.
Should Aaron Rodgers look to mend ways with Green Bay?
During a segment of First Take, NFL analyst Max Kellerman said that Rodgers needs to put all differences aside and focus on making the most of the opportunities he has.
"He needs to get over it for himself. It's not going to do any good. Look, the Packers didn't really do right by him by drafting a quarterback in the first round," said Kellerman.
But he went on to back the Packers management by pointing out the things they did right.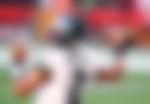 "They got him a new head coach (Matt LaFleur) when the other coach (Mike McCarthy) wasn't working. They won 13 games together and a playoff game against Russell Wilson in Seattle before Aaron Rodgers even knew what he was doing in the system, right? Then last year, he had maybe the best year of his career in the regular season," he added.
While the Packers manage to lose their NFC title tie last season as well, Kellerman pointed out how the Super Bowl was not that far away for Aaron Rodgers.
"Aaron Rodgers MVP and deserved it. Won 13 games again, played in the NFC Championship game and had a chance to win… The point is, he was in a position to win the Super Bowl this year," he said. And with things only looking to get better following this season's draft, Kellerman suggested that things won't get any better elsewhere for Rodgers if he decided to leave.
ADVERTISEMENT
Article continues below this ad
"Next season, he's gonna be even more comfortable… They're going to get even better in the draft. There aren't that many better situations for Aaron Rodgers, even if you look around the NFL landscape."
Do you feel Aaron Rodgers should continue with the Green Bay Packers or should he look to move on to a new franchise soon?
ADVERTISEMENT
Article continues below this ad