Arizona Cardinals' Newest Acquisition Zach Ertz Bids Tearful Adieu To Philadelphia Eagles
Published 10/16/2021, 7:45 AM EDT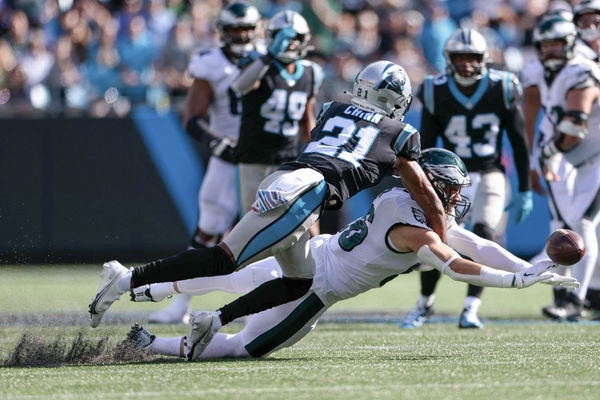 ---
---
The newly traded tight end Zach Ertz bids an emotional adieu to his former team, Philadelphia Eagles, after a sudden move to the Arizona Cardinals. After having spent eight long seasons with the franchise, his release was no less than a shock to everyone.
ADVERTISEMENT
Article continues below this ad
Ertz was a valuable player for the Eagles as he started most of their games. The tight end has started each of their games in the 2021 regular season, scoring a touchdown in his last game against the Buccaneers as well.
ADVERTISEMENT
Article continues below this ad
Zach Ertz with an emotional goodbye
Zach Ertz after being traded to the Arizona Cardinals for a 5th round pick and young corner, Tay Gowan, who was a 6th round draft pick this past year. And following his trade, the tight end had an emotional talk with the reporters.
"I sat at my locker last night and cried for a half-hour," Ertz said during the conference on his departure from Philadelphia. "Philly will always be home. I love Philly."
Ertz, though scoring a touchdown in his last appearance with the Eagles, failed to seal a victory against the Tom Brady led Buccaneers. However, he will come back in his true form as he plays with a well-poised team which is the only undefeated one till now.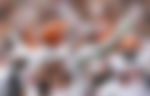 Zach with the Cardinals
ADVERTISEMENT
Article continues below this ad
Although Ertz is not eligible to play this week, as according to the rules, a player can play only once every week and since Ertz has already played for the Eagles this time, he might make a good start for the Cardinals next week.
However, it cannot be overlooked that the Cardinals are on their way to join the missing pieces to their puzzle. And their Super Bowl aspirations look crystal clear.
ADVERTISEMENT
Article continues below this ad
The Cardinals who desperately needed a tight end after they lost Maxx Williams, to a season-ending knee injury, made them join hands with Zach Ertz. His potential can bring a lot to the Arizona side. As the Cardinals play the Texans in the week 7 matchup, it is to be seen if the franchise trusts him with the job early on.