Army Vet Who Supported Colin Kaepernick From Beginning Reveals Why He Never Accepted CNN, Fox Offer
Published 03/14/2023, 5:00 PM EDT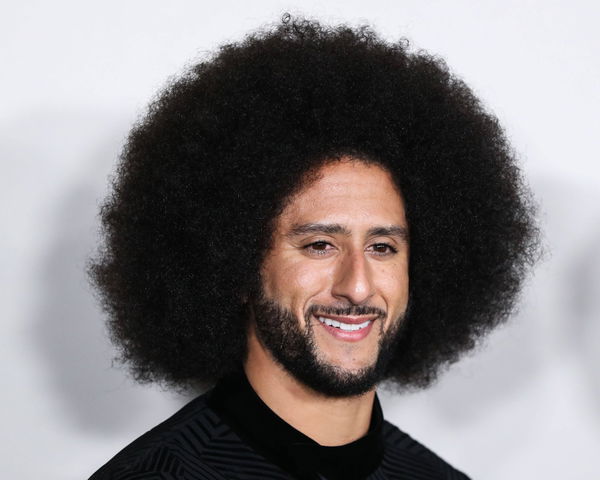 Colin Kaepernick sent major shockwaves through the NFL world after protesting social injustices during the San Francisco 49ers' pre-season tour in 2016. Known for flexing his biceps after touchdowns, he took a knee during the national anthem. However, it could have all gone a different and less potent way, had it not been for a veteran Green Beret.
The 49ers quarterback started his protest, by sitting on the sidelines during the national anthem. And this didn't sit well with former special forces soldier and the NFL's and Seattle Seahawks' oldest rookie at 34, Nate Boyer. But how did it go from him not liking it to Boyer suggesting Colin to taking the knee, eventually?
How did Nate Boyer come across Colin Kaepernick?
ADVERTISEMENT
Article continues below this ad
Despite being a longtime Niners and Kaepernick fan, Nate Boyer didn't appreciate Colin sitting during the national anthem before the 49ers and Green Bay Packers pre-season game in 2016. Having witnessed war atrocities in Darfur, and then completing two separate tours to Iraq and Afghanistan, Nate's relationship with the flag and anthem couldn't explain Colin's protest. However, Boyer heard what the quarterback had to say to justify his actions later in the locker room. And suddenly, it didn't seem so outrageous.
"It's to bring awareness and make people realize what's really going on in this country. There are a lot of things going on that are unjust, and people aren't being held accountable. That's something that needs to change," Kaepernick had explained in the locker room.
This changed Boyer to the tune that the ex-soldier sent an open letter to Colin. According to Nate's interview with Sky Sports, he even met the NFL star before the Niners faced the San Diego Chargers at Qualcomm Arena. Boyer explained that he didn't like Colin sitting during the anthem, but respected his protest. And during that conversation in the hotel lobby, Nate Boyer first suggested taking a knee instead of sitting. And Kaepernick loved it.
Nate Boyer didn't tangle too much with the media
ADVERTISEMENT
Article continues below this ad
Kaepernick loved it so much that he took a knee in that very game against the Chargers. Boyer stood beside him, listening to the deafening boos from the crowd for the Niners' quarterback. And Nate wanted none of the attention on him.
"I got reached out by Fox News, CNN, MSNBC, all of them reached out. And I was worried about going to their shows. I thought they are gonna want me to take a side. And have a strong opinion about it. Then bring somebody else with the opposite opinion and we are going to argue about it. Nothing is really getting fixed, but it's good TV," Boyers explained.
ADVERTISEMENT
Article continues below this ad
WATCH THIS STORY: "He is no Tom Brady, but he is a pretty man": Charles Barkley confesses his man crush
Kaepernick is yearning for a return to the NFL. Recently, the QB also made news when he threw his adoptive parents under the bus for his new graphic novel, Change The Game. As for if he plans on standing for the anthem if he returns, that's highly unlikely. "When there's a significant change. And that flag represents what it's supposed to represent, and this country is representing people the way they are supposed to, I'll stand," he had said.