Atlanta Falcons HC Sheds Light On This Rookie QB's Potential: "He's Light Years Ahead of Most Young Quarterbacks"
Published 06/17/2022, 3:09 PM EDT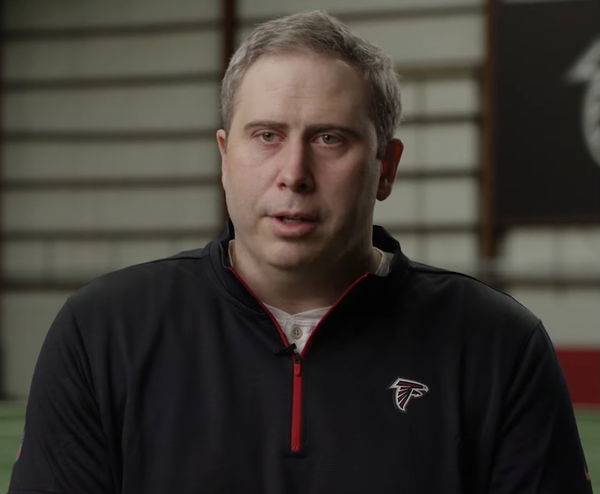 Arthur Smith must have seen quite a few rookies over the course of his career. The current Atlanta Falcons HC has been coaching for more than a decade now. Despite being quite young, he has been part of multiple coaching setups. Hence, his word certainly holds weight when he mentions the potential of a rookie.
Smith joined the Atlanta Falcons before the 2021 season. Recently, he gave his insights on a rookie QB in the Falcons set up, who appears to have impressed him a lot, with the HC only having compliments for him. Such comments, before the 2022 season is about to start, may shed light on the rookie's future as well.
ADVERTISEMENT
Article continues below this ad
What has Smith had to say on Desmond Ridder?
Smith's comments came on the team's official website as the off-season draws to a close. He was talking about rookie QB Desmond Ridder, whom the Falcons drafted from the Cincinnati Bearcats during the 3rd round of the 2022 draft. The HC mentioned about Ridder had shown great potential during his time so far and had already adapted to the offensive playbook of the Falcons.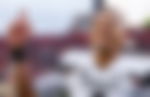 He said, "Behind the scenes, the things that he has done, as a rookie, really from the neck up. How he's operating, when we're doing the rookie walk-throughs… Then you're betting on some of the physical things you see at times to catch up. He's light years ahead of most young quarterbacks, in terms of playing from the neck up. I will give him that compliment."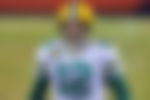 Smith's compliments to Ridder show the coaches value young QB's potential. He has impressed and surprised them quite a bit, even as a rookie. In fact, the Falcons also said that while he's got to continue to improve, Ridder is extremely intelligent and has done things in training that seriously impressed the coaching staff.
ADVERTISEMENT
Article continues below this ad
What has been Ridder's reaction to the Atlanta Falcons coach's words of praise?
For a 22-year-old Ridder, Smith's words would long have an impact. The rookie QB agreed that he had adapted to the playbook slightly faster than he expected. He said, "The overall knowledge of the offense — I'm not going to lie, I thought I would come in and struggle a little bit… I thought it might've taken a bit longer, a couple of extra days. I've been able to pick up on it pretty smoothly."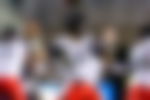 ADVERTISEMENT
Article continues below this ad
Ridder seems to be the promising QB that the Falcons should definitely try to nurture. At the current level Ridder is at, the Falcons HC has a question on his mind- how long would it be before the rookie replaces incumbent QB Marcus Mariota as the starting QB of the Falcons?
Watch this Story: Rob Gronkowski, Tom Brady, And Odell Beckham Jr's Involvement In Crypto Becomes Butt Of Jokes From The Onion