Cardinals HC Kliff Kingsbury Recalls Time in Bahamas When Tom Brady Beat a Hangover to Workout
Published 06/03/2021, 9:18 AM EDT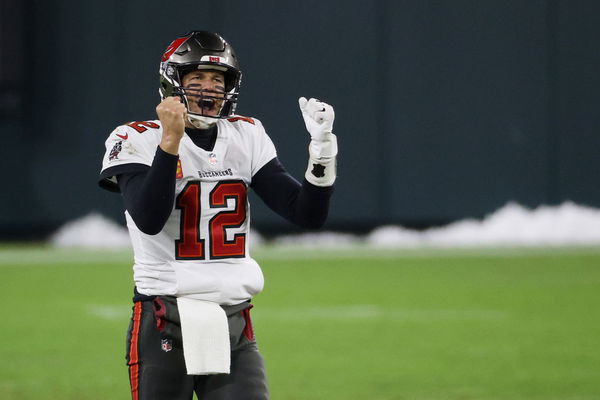 ---
---
Only a fool would dispute the fact that Tom Brady is one of the greatest to have ever played in the NFL. Winning seven Super Bowls, two after turning 40, Brady's legacy will live on for generations. 
ADVERTISEMENT
Article continues below this ad
Now 43, the quarterback continues to defy the laws of time. Showing no signs of slowing down, Brady will return for 2021 to defend his Super Bowl crown and win an unfathomable eighth ring. 
But all this success is no fluke. Tom Brady puts in hours of hard work every day to better his craft and stay in peak physical condition. 
ADVERTISEMENT
Article continues below this ad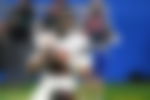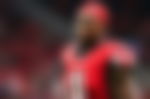 The TB12 lifestyle is a full-blown health routine now. The quarterback continues to beat father time thanks to his incredible work ethic. Something that players and fans alike have taken note of over the years. 
Recently, Arizona Cardinals Head Coach Kliff Kingsbury too shared an anecdote about Brady's dedication towards being the superhuman that he is.
Not even a hangover can stop Tom Brady  
Kingsbury played back up to Brady for a season during his brief stint with the New England Patriots. Appearing on The Ringer podcast "Flying Coach," Kingsbury talked about how he got to see first-hand Brady's unreal work ethic. 
Years ago Kingsbury and Brady attended a wedding in the Bahamas. Kingsbury said that he, along with Brady and the rest of the gang, spent a night in drunken revelry. Or as he better put it as "getting hammered." 
The following day was a bit of a nightmare for Kingsbury. Unable to sleep for long thanks to a raging hangover, the Cardinals Head Coach decided to take a solo tour of the island.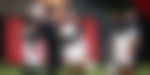 "I get in a little golf cart, and I'm cruising along, and I get up, and I see on these polo fields some dude with some other guy, and it looks like he's doing resistance bands drops," Kingsbury said. That "some dude" none other than Tom Brady. 
"So I drive over, this is like, 7:30 a.m., we were up getting after it. I go over, Brady is already pouring sweat. He has this assistant holding his resistance bands, and he's just crushing these drops, just killing it and getting this workout in. I'm like, listen, you are such a sociopath."
Kingsbury, though, lauded Brady's commitment to being the best. Floored by his determination, Kingsbury said there's none quite like Brady.
ADVERTISEMENT
Article continues below this ad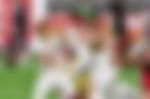 "His desire to be the best ever is on another level. The world hasn't seen much like this. A guy who has dedicated every waking moment, diet, sleep, work ethic, to be the best ever," he said.
Be it a wedding party or the celebration parade of Super Bowl win, Brady clearly knows how to live his life while not losing focus of his main goal. Being the best the world has ever seen.
ADVERTISEMENT
Article continues below this ad