Atlanta Falcons' Drake London is Already A Prospect for This Rookie NFL Honour
Published 05/13/2022, 3:00 PM EDT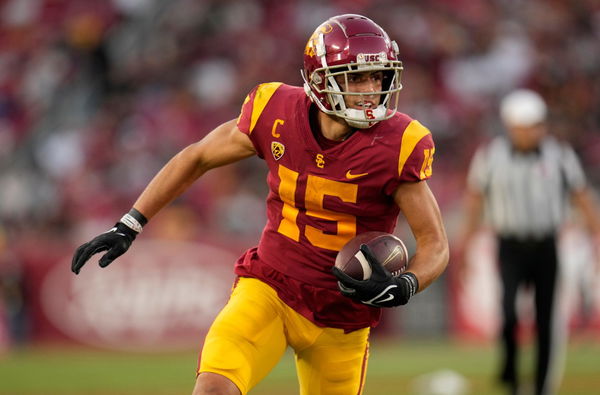 The Atlanta Falcons wide receiver Drake London will be a big problem for any NFL franchise he faces in the upcoming NFL campaign. A former USC wideout London was receiving recognition as the top WR talent in this year's NFL Draft class. While the Falcons were in deep need of QB talent before the Draft, the urgency to get London shows how highly the franchise rates him.
The selection of London also answers some of their concerns regarding their WR department, which needs more talent. He possesses the ability to play on the outside and is well known for his handling of press-aligning defenders.
ADVERTISEMENT
Article continues below this ad
There is an innate ability in London to separate against such coverage, whether on vertical routes or even early in the down on shorter pass patterns. Consequently, all his skills should make his transition from USC collegiate level football to the NFL a smooth one.
While discussing the Falcons selecting London with the No.8 overall pick, PFF's Trevor Sikkema believes he has the talent to be a franchise player. During his appearance on the recent Falcoholic live stream, he states, "I look at how dominant he has been in USC, and I look at the fact that he had 25 contested catches, which led all of college football, and that includes him playing 7-8 games…He's a true alpha, a true wide receiver one, and he is the youngest player in this draft class which is definitely a bonus…Drake London is my pick to win the Offensive Rookie Of The Year."
Can Drake London shine bright with Atlanta Falcons?
After signing his contract officially on Thursday evening, London will be one of the players that capture the attention of the Falcons fans. The rookie comes with a scary reputation from college as he dominated the scene last season. In 2021, as part of USC Trojans, London recorded 1,084 receiving yards and 7 TDs in 8 appearances.
ADVERTISEMENT
Article continues below this ad
With a depleted WR department, he could end up having to play a big role in the Falcons' offensive rebuild. While London will be recuperating from his ankle injury, there is growing optimism about how he fits into the Arthur Smith system.
The 2022 NFL campaign will provide all Falcons fans with many opportunities to analyze their young star.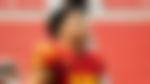 ADVERTISEMENT
Article continues below this ad
The Falcons will be cautious enough to understand and work around some of his deficiencies like speed, as they aim to let him develop. As the new NFL campaign beckons, the excitement will be reaching fever pitch within the die-hard fanbases of every NFL franchise.
Watch This Story: Tom Brady vs Aaron Rodgers, Patrick Mahomes vs Josh Allen: Top 5 Must Watch Matchups of the NFL 2022 Regular Season