Baker Mayfield After Browns Lose Again: It's Frustrating For Me. I Hurt This Team'
Published 12/26/2021, 1:43 PM EST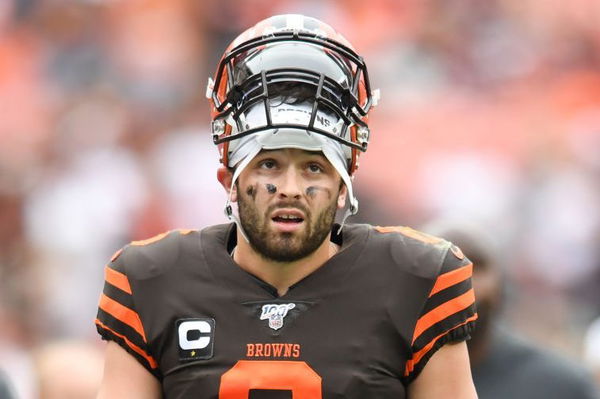 ---
---
The Cleveland Browns succumbed to the Green Bay Packers in a pivotal stage of the season. As the quarterback, Baker Mayfield threw for a season-worst four interceptions. The Browns have already hit rock bottom after a 7-8 record so far. And Baker Mayfield seems to be back in his original form.
ADVERTISEMENT
Article continues below this ad
Mayfield, during his first two seasons in the NFL, threw for 35 interceptions in 30 games. But he did make an improvement after throwing for just 15 interceptions in 28 games during the previous two seasons until Saturday. His terrible spell against the Packers led them to yet another loss.
ADVERTISEMENT
Article continues below this ad
Baker Mayfield on his 'uncharacteristic' performance
"I don't think it was anything preparation-wise, mentally, it was just missed throws, uncharacteristic and I hurt this team," Mayfield said. "That's the most frustrating thing for me because I felt this defense played tremendous against a really, really good offense. But when you turn the ball over in your own territory in the red zone and around midfield and give them extra opportunities, they're going to take advantage of it, it's who they are."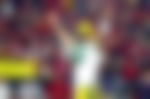 The game was a big blunder from Baker Mayfield and will pose as a big black spot in his career. The Browns now are the least likely team in the bubble to make the playoffs following the loss. Although, he did admit his mistake since the rest of the team played well except for him.
ADVERTISEMENT
Article continues below this ad
"I thought the defense played great, I thought our skill guys played well, offensive line same thing, backs, obviously, running their tails off, that's why it's frustrating for me," Mayfield said.
ADVERTISEMENT
Article continues below this ad
The least he can do now is to win his next two matchups, which will be against the Steelers and the Bengals. This was surely a very disappointing experience for the quarterback, but he might have learned a lesson while going up against the best in the league.