Baltimore Ravens Appoint New Running Backs Coach to Replace Matt Weiss- How Will This Affect Their Rushing Offense?
Published 02/22/2021, 9:28 AM EST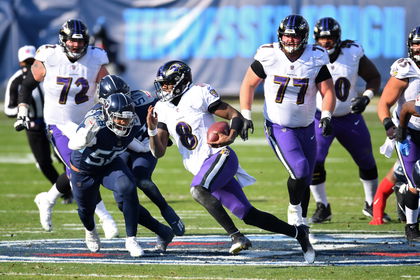 ---
---
The Baltimore Ravens have already started making changes to their franchise. Yesterday, news broke that Ravens' running back coach Matt Weiss was leaving the franchise to join the Michigan Wolves.
ADVERTISEMENT
Article continues below this ad
Weiss is the new quarterback coach for the college team. And now, the Ravens have already found a replacement for Weiss within their own coaching staff.
The Baltimore Ravens appointed Craig Ver Steeg as the running backs coach after Weiss' departure. Ver Steeg had been with the franchise for a very long time as an assistant.
ADVERTISEMENT
Article continues below this ad
He has over 30 years of coaching experience in football and was part of John Harbaugh's original coaching staff. Harbaugh only had kind words for Ver Steeg at the press brief.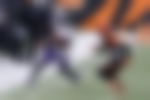 "Craig is a highly-regarded member of our staff and someone who's served as an integral part of our offense for many years. He has vast experience coaching and coordinating offenses, a thorough understanding of our schemes and techniques.
"And (he) has a great relationship with our running backs. Craig is a dedicated coach and teacher who has a proven ability for getting the most out of our players."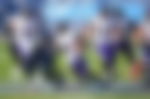 Baltimore Ravens making external changes
The appointment of Ver Steeg may prove to be a very intelligent move by the Ravens. Rather than finding an external coaching figure, the Ravens chose to promote a long-standing member of their current coaching staff.
Lamar Jackson, the franchise quarterback, could be very happy with this move, considering how they already share a rapport; courtesy of the time that they have spent together in the past.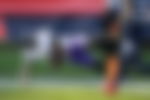 Appointing a new coach from the existing staff also fosters a positive culture within the franchise. It promotes the ideals that the franchise values hard work, dedication, and loyalty over big names. Furthermore, it sets him up well for success, given that the Ravens had the best rushing offense in the entire NFL.
ADVERTISEMENT
Article continues below this ad
Will the Baltimore Ravens make more changes to their team? Be it players or coaching staff, the Ravens may want to address some major concerns within their squad.
Given the fact that they suffered yet another disappointing playoff exit, they may want to initiate a thorough rejig in the hope of digging themselves out of this grave.
ADVERTISEMENT
Article continues below this ad