Baltimore Ravens Draft 'Heaviest Player in NFL History'; How Much Does This Australian Beast With Rugby Background Weigh?
Published 05/02/2022, 3:00 PM EDT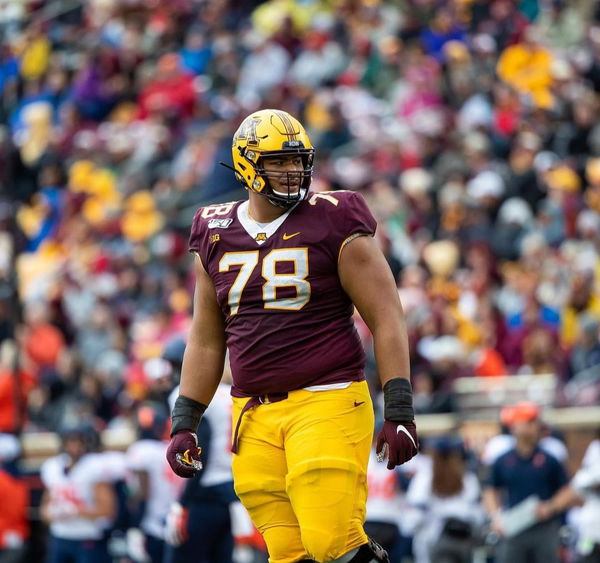 The 2022 NFL draft had many surprises for the fans to enjoy. The Baltimore Ravens unlocked one such jackpot by picking an Aussie offensive tackle, Daniel Faalele, into the roster. The Australian born Rugby player becomes the heaviest NFL player in history with his record weight of  383lbs or 174 kgs. Faalele stands as the 19th Australian to enter the National Football League.
Even though Rugby and pro-football are somewhat similar in many aspects, drafting Rugby players in the NFL is a unique proposition. Faalele is one such player who happens to be a rugby player in his college days. Later on he turned to pro football.
ADVERTISEMENT
Article continues below this ad
Baltimore Ravens draft the heaviest player in NFL history
The 22-year-old Aussie became the heaviest player in NFL history, surpassing the record of New England's Trent Brown, who weighed 360lbs or 163 kgs in the official records. It is not just his bulk that is important. The frame upon which the stature stands is also integral. Thus, Daniel Faalele comes with the complete package. Standing at 6'6" he definitely looks the part. Although, it won't be easy proving your worth at the biggest stage, amongst the toughest athletes.
After leaving Australia at the age of 16 with Rugby and Basketball behind, the OT started sporting football a few years ago in prep school in Florida. "I remember it like it was yesterday, leaving home and making that tough decision," Faalele said. "Everything has happened for a reason, and it's worked out for the best … I wouldn't change anything," Faalele added, according to a media outlet.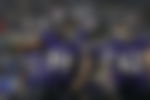 The Minnesota alumnus mentioned that his height and bulk gave him an advantage over others. Being a tall guy, he can make easy passes, and his big size will help him generate power and strength while running downfield. "In the passing game just using my length, and in the run, a game using my natural size to generate force and power, play explosive and be athletic for my size," he said. The youngster said that he was excited to start working with Baltimore's offensive line coach Joe D'Alessandris.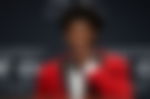 "Coach 'D' is an awesome coach. We had a great meeting. He just gave me that confidence. I know I'm in good hands." Faalele added to his statements. No doubt, he is relatively inexperienced as compared to other athletes. But he is confident to overcome all his barriers under the mentorship of D'Alessandris.
David Faalele impressed everyone with his college stats
ADVERTISEMENT
Article continues below this ad
From the beginning itself, Faalele surprised everyone with his gameplay. He played in the final eight games of his college career at right tackle and was named honorable mention All-Big Ten Conference.
As a Sophomore, he started 11 games at right tackle and helped block for an offense that totaled 5,616 yards and threw for 3,293 yards by scoring 443 points.
ADVERTISEMENT
Article continues below this ad
Once again, he got the honorable mention All-Big Ten Conference. With so much hype created and expectations, it will be exciting to see how the Ravens use him in the upcoming season.
Watch This Story – Tom Brady Spills His Secret to Stay Healthy; Shares 6 Simple Steps