Peyton Manning Scarier to Face Than Tom Brady Says Former NFL Linebacker: "With Tom Brady, It Was More About Bill Belichick"
Published 06/20/2022, 2:00 PM EDT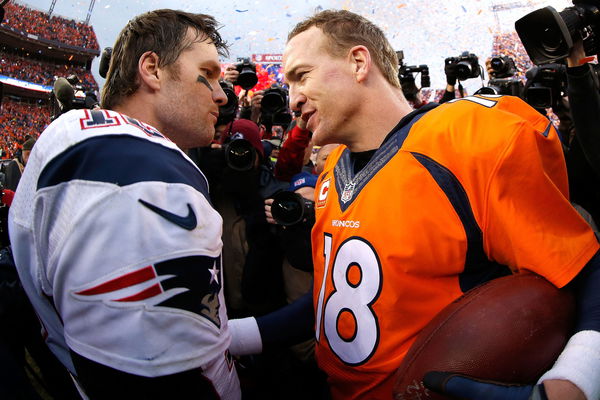 Former linebacker Bart Scott, who played eleven NFL seasons, had quite a story to tell. Buccaneers QB Tom Brady and former Broncos QB Peyton Manning are considered the two best quarterbacks in the league. There have always been debates about who among the two is best. Scott, on the other hand, had to choose between who was scarier – Brady or Manning?
Scott on the ESPN Radio show with Alan Hahn titled Bart & Hahn said, "I'd much rather go against Tom Brady every day of the week than go against Peyton Manning. I believe that's how everybody feels. In the hay day, never have I said 'We're playing the Patriots. I'm so afraid of Tom Brady.'"
ADVERTISEMENT
Article continues below this ad
Former linebacker Bart Scott thinks Peyton Manning is scarier, and he would always prefer to play against Tom Brady if given a choice. He never thought playing against Patriots or Brady was ever scary.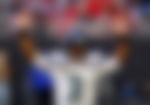 Scott further says, "Peyton Manning gives you a total sense of a different set of anxiety. With Tom Brady, it was more about Bill Belichick, the entire team, the execution, like them having a game plan. But Peyton Manning… literally 'yellow' meant something in the first quarter, it meant something different in the second quarter."
He says Manning's game is pretty unpredictable as he will be something else in this quarter and in the next quarter the game will be different. On the other hand, he says Brady's gameplay was about Belichick and his entire team's execution. 
ADVERTISEMENT
Article continues below this ad
Former linebacker Bart Scott has faced Tom Brady and Peyton Manning quite a few times
Bart Scott played seven seasons with the Baltimore Ravens and he faced Manning one time while being with the Ravens. In 2003, Manning's Indianapolis Colts defeated Ravens by 15-6. Scott played 4 seasons with the New York jets, where he played against Manning two more times. In 2009, Colts defeated Jets in the AFC Championship game by 30-17.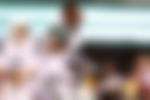 ADVERTISEMENT
Article continues below this ad
In the following year, Scott was lucky, and he finally defeated Manning. Jets defeated Colts in the Wild Card Round by 17-16. In the same year, he also played against Brady's Patriots, where they again won by 28-21.
Watch This Story- Colin Kaepernick Donated His Sneaker Collection in Epic Show Of Kindness to Help the Homeless