Bayern Munich Coach Julian Nagelsmann Wants Soccer To Take a Page Out of 'Much More Technologically Advanced' NFL
Published 09/18/2021, 8:45 AM EDT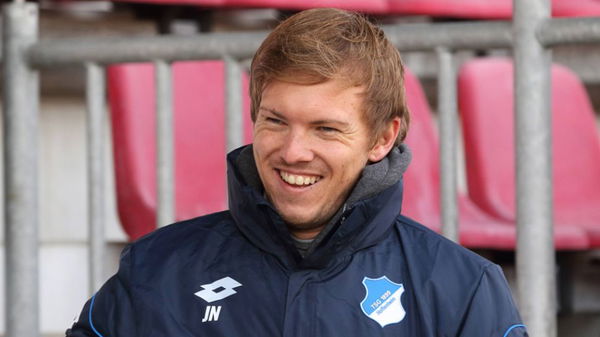 ---
---
Julian Nagelsmann took over the managerial role at Bayern Munich this season. The former RB Leipzig manager is popular for his new age, attacking style of football. He has always been vocal about changing the traditional proceedings of football and his coaching style and tactics reflect that.
ADVERTISEMENT
Article continues below this ad
Recently, Julian Nagelsmann met the Kansas City Chiefs' head coach Andy Reid. After his meeting, he explained that soccer was hiding behind tradition and needed to revolutionize itself. He was in awe of the technological advancements of the NFL and wanted soccer to replicate it.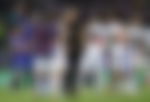 "Make our sport more modern"-  Julian Nagelsmann urges soccer to invest in technological advancements
ADVERTISEMENT
Article continues below this ad
Speaking to Bayern TV [via Goal], Nagelsmann expressed his admiration for the earpiece technology that NFL has implemented. "The quarterback has an earpiece to hear his coach. We absolutely need that. Football must stop hiding behind tradition and revolutionize itself."
ADVERTISEMENT
Article continues below this ad
He further cited that exploiting such opportunities takes the sport forward. "I think that we sometimes miss opportunities in certain areas of soccer, but of course also have opportunities to make our sport more modern for the future." He also said that communication between the players and coach in soccer is something, "that we absolutely need in soccer, ideally with a connection back so that the player can communicate with the coaches."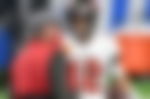 Finally, the American expressed his admiration towards the sport and the scope for learning from NFL. "It's a very interesting sport. And I think we can learn a lot from American football in soccer, and our players can learn a lot from it as well. Especially in terms of their discipline in studying and executing the team's playbook. I definitely think that's an area that soccer can improve on."
ADVERTISEMENT
Article continues below this ad
Back in January 2021, when the American was RB Leipzig's coach, Julien revealed his favorite team. "Our general manager, Timmo Hardung, is a huge Green Bay Packers fan, so that's rubbed off on me a bit. My heart beats for them a bit. Their history is very interesting and different to most of the other clubs in the NFL."
Also Read: Richard Jefferson Explains Why Russell Westbrook Will Not Average a Triple Double With the Lakers