Before Missing 2023, Gisele Bündchen Once Recalled Attending the Oscars With Ex-Partner and It Isn't NFL GOAT Tom Brady
Published 03/14/2023, 4:42 AM EDT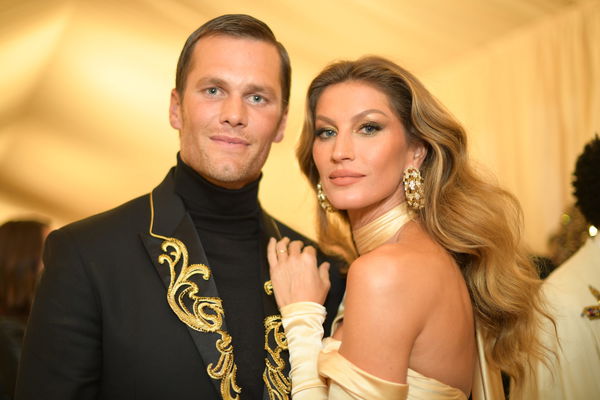 Gisele Bündchen is one of the biggest names in the world in the fashion industry. She has reigned over the fashion world for more than two decades. During that time, the Brazilian supermodel has been everywhere. However, prior to her absence in 2023, she reminisced about attending the prestigious event with a former partner, who, contrary to popular belief, was not NFL legend Tom Brady, but someone else.
Brady and Bündchen were a power couple, a union of the best of the fashion and sports industries. They split up recently after 13 years of married life together.
Gisele Bündchen recalls an Oscars trip
ADVERTISEMENT
Article continues below this ad
Supermodel Gisele Bündchen once recalled her feelings about going to the Academy Awards night. In a 2019 interview, Bündchen said that she felt unreal when she went there with Leonardo DiCaprio in 2005
"When you go to a place like the Oscars, there's, like, a lot of people and everyone is screaming. I remember just feeling a bit, like, squeezing his hand and being, like, 'OK, I'm here,'" the supermodel said in the interview as reported by ET Online.
DiCaprio came to the party with his then-girlfriend and spent some time on the red carpet. He and Bündchen waved at the screaming crowd of fans, just as she described in the interview. The actor had a nomination for Best Actor for his role in 'Aviator'. He might have lost the award that day, but the couple surely won the fans' hearts.

Both went their separate ways later but Bündchen never forgot her experience at the place. Although she gave missed the event this time around for what otherwise would have been her first appearance since her divorce from Tom Brady, she surely must remember the feeling of going there the first time.
The Tom Brady time
ADVERTISEMENT
Article continues below this ad
In 2007, Tom Brady entered Gisele Bündchen's life. They dated briefly before getting married in 2009 and embarking on a life together. For 16 years, they were a couple, with 13 of those years being as a married pair. However, things took a turn when cracks started to show after the Tampa Bay Buccaneers QB decided to reverse his retirement decision.
The seven-time Super Bowl champion had initially hung his cleats after the 2022 season but he came back to play in just 40 days. In October, the couple announced their split to the fans. Thus, a sweet relationship spanning a decade and a half reached the end zone.
ADVERTISEMENT
Article continues below this ad
The NFL great called it quits in the league after the 2023 season. He struggled throughout the year and had the worst season of his career. Fans attributed the performance to all the off-field happenings between the couple. While both have moved on, they still do admire each other for the time they spent together.
WATCH THIS STORY: Tom Brady reveals the worst kept secret about NFL holdings
Edited By: Abigail Kevichusa