"Belichick is not working with a lot" – Analyst predicts Belichick will trump over Tom Brady
Published 05/07/2020, 12:47 AM EDT
By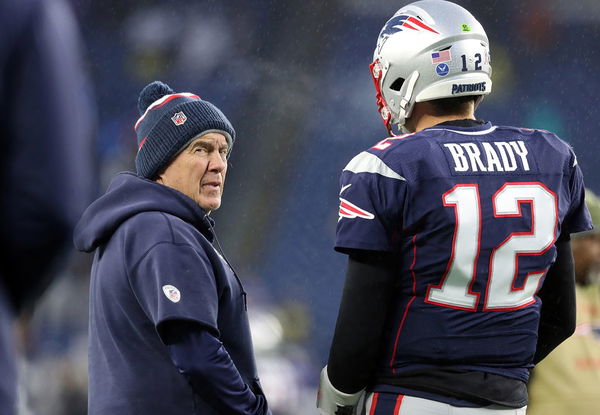 With Tom Brady moving to Tampa Bay Buccaneers ahead of Season 2020, NFL Pundits think that Patriots won't be able to survive the competition with Belichick and Jarrett Stidham. However, ESPN's Max Kellerman had a different opinion.
Odds for NFL Coach of the Year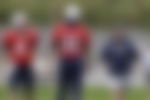 ADVERTISEMENT
Article continues below this ad
As per Casear's Sportsbook, Bill Belichick is at an overwhelming +700 favorite to win the Pro Football Coach of the year. According to Kellerman, the reason for this is that Belichick is not working with a lot. So if he manages to win 9 or 10 games, he has higher chances of getting hold of that accolade. On the other hand, with the inclusion of Tom Brady, Bruce Arians are at +1200.
Going into the 2020 season, Belichick has won this title 3 times while the 67-year-old Buccaneer has 2. As far as the 2020 draft is concerned, Belichick relied on his veterans while Arians is making waves signing lots of new talent. It would be an interesting battle to see and in the end, it all depends on how well the coaches utilize their quarterbacks.
Belichick-Jarrett Stidham versus Arians-Tom Brady.
ADVERTISEMENT
Article continues below this ad
Needless to say, Tom Brady was the heart and soul of the New England Patriots. With his move to the Bucs, the Patriots were put into a precarious position for finding a replacement. Going into the 2020 Draft, reports suggest that Belichick didn't go for the glamorous names on the draft.
The 68-year-old could've gone for Teddy Bridgewater who shares similar gameplay to that of Tom Brady. Also, the 6-time Super Bowl champion could've opted Andy Dalton. Dalton's intermediate passing and quick release could've boosted the Patriots offense. Instead, Belichick preferred Jarrett Stidham.
The reason for this is the trust that Belichick vested on Jarrett Stidham. According to Kellerman, if Jarrett Stidham is to win games for the Patriots without any solid receivers, it would still be better than Brady-Arians combination. Training the first-year starter to achieve this feat would be Belichick's triumph. Which is enough to give him the Coach of the year accolade.
ADVERTISEMENT
Article continues below this ad
Moreover, it seems as if the oddsmakers and the public believe he could do better in the following season. Moreover, Belichick has a knack to effectively manage his defense team. So Brady's exit would make Belichick rely much on his defense. On the other hand, analysts think it would be tough for Brady to adapt to new surroundings.