Ben Roethlisberger To Be Inducted Into Hall Of Fame Ahead of Legendary Steelers WR Despite Retiring 10 Years After Him
Published 06/13/2022, 8:06 PM EDT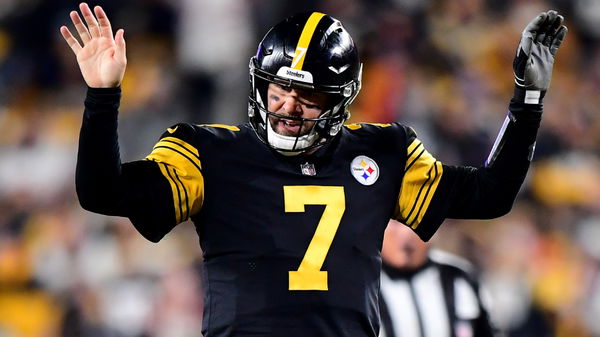 If one were to talk about Steelers veterans from recent times, one name would definitely come up multiple times- QB Ben Roethlisberger. Fans affectionately knew the now-retired QB as Big Ben because of his large stature. Roethlisberger was also a long-time member of the Steelers, playing for them for over 18 seasons and leading them to multiple Super Bowls.
ADVERTISEMENT
Article continues below this ad
Roethlisberger's contribution to the Steelers' performance and his own statistics have led many to hope for his addition among football's greatest, in the Hall of Fame. However, in such an event, he would bypass another Steelers great. A man who retired a decade ago but has still been waiting for his Hall of Fame moment.
ADVERTISEMENT
Article continues below this ad
Is Big Ben going to the Hall of Fame?
Big Ben was one of the top QBs in the NFL during his playing days and was a consistent performer. Many consider the man as someone who deserves a place in the Hall of Fame due to his consistency, his exceptional statistics, and importantly, his two Super Bowls. Now it seems that Roethlisberger may indeed be in line for the honor of being a Hall of Famer.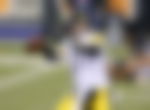 But in such a case, he would bypass his old teammate and another Steelers legend, WR Hines Ward. Hines retired in 2012, exactly a decade before Roethlisberger hung up his boots. Despite his exceptional performances on the field and contributions to the Steelers, Ward has still not been considered for a position in the pro-football Hall of Fame.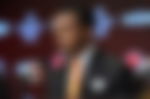 Ward has not only been a brilliant player with his own records. He also has been a coach. In fact, the Houston Texans interviewed him for the post of HC earlier this year. So, his absence from the Hall of Fame makes the reason slightly baffling for fans.
What makes Ben Roethlisberger a sure pick for the HOF?
ADVERTISEMENT
Article continues below this ad
Roethlisberger's 18 seasons at the Steelers give him the edge over many other players more so since he led the offense for most of his time at the franchise. Furthermore, he was one of the best passing QBs in the league and has favorable stats compared to other contemporary or former QBs.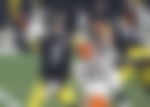 In fact, apart from Pro-Bowl selections, Big Ben's statistics compared well with other legendary HOF QBs. His passer rating and total wins are comparable to his high-end peers. He also ranks top-10 all-time in touchdown passes and top-five in total passing yards. Roethlisberger also set numerous NFL records, including the league record for most 500-yard passing games (four).
ADVERTISEMENT
Article continues below this ad
Ward's lack of inclusion in the Hall of Fame for so long may be surprising. But the possibility of Ben Roethlisberger getting into the HOF has definitely been of happiness and excitement for his fans and the Steelers alike.
Watch This Story: Looking Back At the Best Joe Montana Moments in NFL as the legend Turns 66 Years Old!