Bengals Legend Chad Johnson Puts These Three Receivers Ahead of OBJ, Tyreek Hill, Cooper Kupp as Best Route Runners in the NFL
Published 04/12/2022, 12:00 PM EDT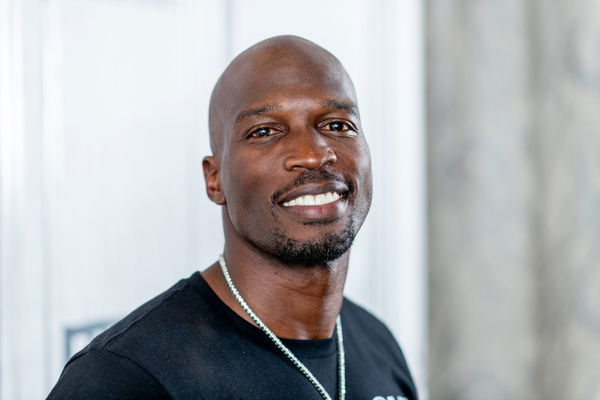 Former NFL wide receiver Chad Johnson was recently having his say while answering who is the best route runner in the NFL. While Johnson did not outrightly pick any wideout to be No.1, he believes Davante Adams, Stefon Diggs, and Keenan Allen all deserve the top spot. The 6-time Pro Bowler is well known for his quick feet, and excellent route running and did put up impressive statistics every campaign.
ADVERTISEMENT
Article continues below this ad
Johnson did show his appreciation for 3 of the top wide receivers in the NFL and their skills to execute the art of route running. He recognizes all three to be the best and holds them in high regard.
ADVERTISEMENT
Article continues below this ad
All three players in Adams, Diggs, and Allen did have their best seasons with their respective franchises and did display their unique abilities.
The new Las Vegas Raiders WR Adams did have an amazing season in 2021 with the Green Bay Packers and reigning league MVP QB Aaron Rodgers. He did end up setting franchise records with 123 receptions for 1,553 receiving yards last season and even drawing praise from his QB. Rodgers does describe Adams to be a future Hall of Famer and did call him to be the best player he ever teamed up with.
Chad Johnson is showing love to the top route runners in the NFL
Stefon Diggs has been a revelation since joining the Buffalo Bills. He has developed into one of the best route runners since joining the Bills Mafia a few seasons ago. He did rank 1st in the league for yards gained against single coverage with 1,907 yards last season. In 2021, Diggs ended up recording 103 receptions for 1225 receiving yards. He did form a formidable partnership with QB Josh Allen and was one of his primary passing outlets.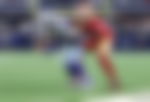 ADVERTISEMENT
Article continues below this ad
Johnson also includes Los Angeles Chargers WR Keenan Allen, who is one of the consistent route runners in the last few seasons. The 5-time Pro Bowler has been a constant presence in the Chargers wideout department. In the last 5 seasons, he has only missed 3 games.
In 2021, Keenan Allen did end up recording 106 receptions for 1,138 receiving yards, with superstar QB Justin Herbert providing him service.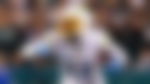 ADVERTISEMENT
Article continues below this ad
It does appear that Johnson holds a lot of respect for all three talented players and rates their route running skills highly. While Adams, Diggs, and Allen have put on numbers, the 2022 NFL campaign will bring a new goal for each of them. The NFL fans will again witness the greatness of all three wideouts in the upcoming NFL season.
Watch This Story: NFL Legend Excludes Michael Jordan and Tom Brady from Sports Mt Rushmore But Includes LeBron James, Tiger Woods