Bengals Win Hearts as They Dedicate Super Bowl Campaign to Gorilla Killed in Cincinnati Zoo: "We're Doing This for Him"
Published 02/04/2022, 6:30 AM EST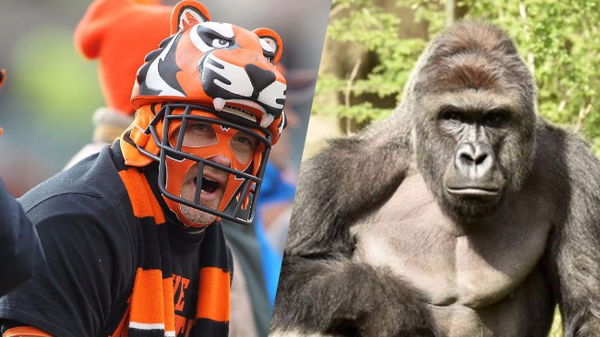 The Cincinnati Bengals will host the Los Angeles Rams for Super Bowl LVI on February 13th. In an interview before the biggest game of the year, Bengals' defensive end Sam Hubbard said the Bengals want to win the Super Bowl to honor Harambe.
Sam Hubbard has played a key role in the Bengals victory all season. Even in the final seconds of the match against the Kansas City Chiefs, Hubbard forced a fumble on Patrick Mahomes, which the Bengals' offensive guard recovered. As a result, Hubbard's play allowed the Chiefs to settle for a field goal, rather than score a touchdown. Henceforth, the game went into overtime and the Bengals eventually won.
ADVERTISEMENT
Article continues below this ad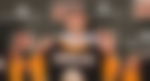 Sam Hubbard recently made an appearance on "Pardon My Take." According to him, if the Cincinnati Bengals win the Super Bowl, they want to dedicate the Vince Lombardi Trophy to Harambe. He said, "We're doing this for him." 
In 2016, the zoo officials shot dead a gorilla named Harambe in order to protect a young boy. The incident has sparked debate over whether Harambe should have been killed or if some other course of action could have been taken. Sam was asked in the interview if he would have saved the child without resorting to lethal force. He replied, "I think so, I think uh, yeah that would have added to the Cincinnati legend yeah."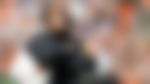 After that Harambe's death was mourned and soon he became a national icon. In a fitting tribute to Harambe, the Cincinnati Bengals want to dedicate their Super Bowl victory to him.
Why was Harambe killed? Why do Cincinnati Bengals want to honor him?
Harambe was a mixed-breed male western lowland silverback gorilla that had been living at Cincinnati Zoo. He arrived in Cincinnati on a breeding recommendation from the Association of Zoos and Aquariums' Species Survival Plan.
ADVERTISEMENT
Article continues below this ad
On 28th May 2016, a 4-year-old boy fell into the gorilla enclosure at Cincinnati Zoo. Witnesses reported that Harambe grabbed the boy and began dragging him around. The Dangerous Animal Response Team feared for the boy's safety and shot Harambe.
ADVERTISEMENT
Article continues below this ad
Harambe's death has since sparked commentary about human and animal relationships, zoo safety, and the prioritization of endangered animals relative to endangered humans. Accordingly, to honor his life and memory, the Cincinnati Bengals have decided to make such a  gracious gesture towards Harambe.