'Better Be Prepared For That'- Matt LaFleur on the Possibility of Jordan Love Stepping in for Aaron Rodgers
Published 05/14/2021, 8:53 PM EDT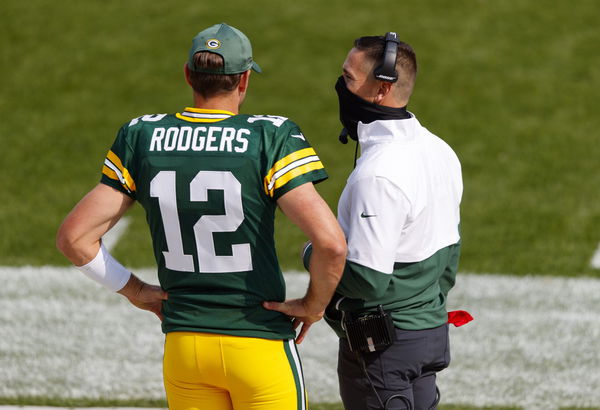 ---
---
Not much has changed ever since news first broke of Aaron Rodgers wanting to leave Green Bay. The Packers QB has grown reportedly grown disillusioned with the franchise and their decision making.
ADVERTISEMENT
Article continues below this ad
After failing to make a Super Bowl run despite having an MVP season in 2020, Rodgers might be interested in securing his second ring somewhere else in the NFL.
The Packers-Rodgers fallout, however, isn't really much of a surprise. The quarterback has been dropping hints of things not being okay ever since the start of the 2020 season. 
ADVERTISEMENT
Article continues below this ad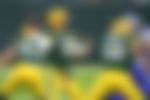 And one could say that draft night, last year, was when things started going south. Drafting QB Jordan Love in the first round is believed to be what set in motion, the chain of events that have led up to this point. 
An Aaron Rodgers exit could open the door for a new era 
With rookie minicamp rolling around, in a week's time senior players on franchise rosters too will be back to prepare for the upcoming season.
But it'll be interesting to see whether Aaron Rodgers rolls into training or not. And Green Bay Packers Head Coach Matt LaFleur was asked about the same.   
"I'm not going to make any assumptions about anything at this point," LaFleur said while talking to the media.
A Rodgers no-show would open the doors for Jordan Love to be the side's QB1. And as per LaFleur, the opportunity to start is something that every Packer should aim for.   
"We're just going to take it day by day. But I think every player on our roster has to have the mentality that they're going to be the guy. If not, when you do get your opportunity, you will not be prepared for it," he added. 
ADVERTISEMENT
Article continues below this ad
Love is yet to play a single snap in the NFL. The QB from Utah State didn't get a sniff off the ball throughout the entirety of the 2020 season, thanks to the brilliant form of Aaron Rodgers.
Thus, if Rodgers was to skip practice, that could be the perfect opportunity for Love to step up to the plate. And with opportunities being scarce in the league, LaFleur believes one must always be prepared for that one shot.
READ MORE: Might the Signing of Blake Bortles Be the Death Knell for Aaron Rodgers' Time at Green Bay?
ADVERTISEMENT
Article continues below this ad
"In football, unfortunately, there are some uncontrolled circumstances that can happen, and you might be one play away from getting your opportunity. And in this league, you might only get one opportunity, so you better be prepared for that."
With the 2021 NFL season set to kick off from September, do you think Aaron Rodgers will remain a Packer come Week 1?