Betting Big On Trevor Lawrence, Jacksonville Jaguars Roll-Out $175 million To Break the NFL Record Of Highest Free Agency Spending
Published 03/28/2022, 4:30 PM EDT
The Jacksonville Jaguars have failed to maintain their groove as a team over the last few seasons. An 11-21 record and 2 last-place AFC South wrap-ups, the deviations of key players, dampen the most hopeful sentiments in the past couple of years. However, they have entered the 2022 offseason with many needs met, setting a fresh NFL record for money being spent in a solitary offseason.
The Jacksonville Jaguars had the most salary-cap space in the NFL heading into the offseason. The franchise rarely touches records set by the Patriots. However, with their latest shopping spree, they broke the massive record of the Patriots over free agency expense.
ADVERTISEMENT
Article continues below this ad
Jacksonville Jaguars sets a head-turning record
The Jaguars gave out $175.3 million in guaranteed salary to free agents in the 2022 pre-season. According to ESPN's Mike Reiss, it sets up a new league high for most guaranteed money spent by a squad in only one free agency period.
Jacksonville Jaguars just broke a New England Patriot record! Unfortunately that record is just for the most guaranteed money ever given out in single free agency with over $175 million. I think it will pay off. #jaguars

— Clay Harbor (@clayharbs82) March 27, 2022
This all began when offensive tackle Cam Robinson gets the franchise tag for the second year running. A deal worth $16.7 million is assured for the athlete. Within weeks after the step, the Jaguars opened their wallet to sign more of the top accessible NFL independent agents. Jacksonville negotiated with Pro Bowl guard Brandon Scherff to a three-year, $6.5 million contract. In need of a wide receiver, the team astonished the NFL by agreeing with Christian Kirk to a four-year, $18 million-per-season deal.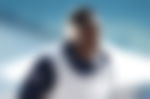 Jacksonville's starting lineup has significantly boosted, particularly on the front lines. In 2022, Trevor Lawrence would therefore perform behind one stronger offensive line, and his passing offense will be noticeably thicker since it was as a sophomore.
Will the massive expense pay off?
ADVERTISEMENT
Article continues below this ad
The overpayment functioned well for the New England Patriots since they successfully stood 2nd in the AFC East division. This doesn't appear to be any rationale why it simply doesn't work again for Jacksonville Jaguars.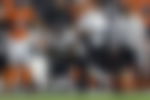 According to Pro Football Talk, GM Trent Baalke hopes that this is a one-time thing, as well as the goal, is to draft sensibly and offer 2nd agreements to all those performers. For the time being, the franchise is hoping to move on from the catastrophic Urban Meyer expertise. It made sense to go out there and gain a seasoned skill-set, even though it meant overspending a little. Or perhaps a lot.
ADVERTISEMENT
Article continues below this ad
The Jaguars had no alternative but to pay over the odds. Their recent dysfunction has left them unable to successfully sign free agents with comparable or fair bids. Jacksonville could be a more successful team in the upcoming season.
Watch This Story: Odell Beckham Jr., Rob Gronkowski; Who Are the Top 5 Unsigned Free Agents So Far This Offseason?