BIG BLOW! Dallas Cowboys Head Coach Ruled Out Of Important Game Against The Saints
Published 11/29/2021, 1:55 PM EST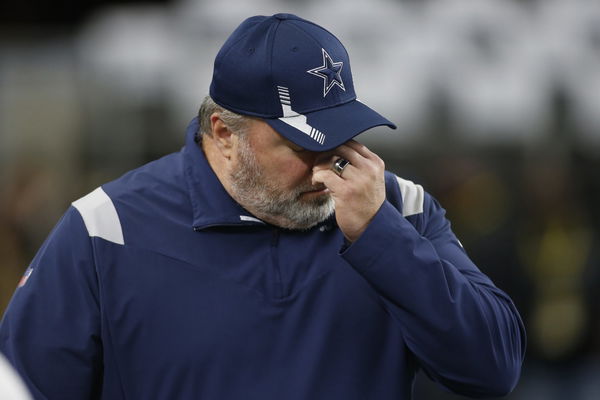 If the adage "When it rains it pours" needed an example, the current condition of the Dallas Cowboys looks like a perfect fit. After having a fiery start to their 21-22 NFL campaign, the Cowboys look like they fallen off a cliff.
For starters, they have lost three games in their last four matches. To make matters worse, it has been reported that head coach Mike McCarthy has been suspended indefinitely due to a positive COVID test.
ADVERTISEMENT
Article continues below this ad
Mike McCarthy tests positive for COVID; ruled out for the Saints fixture
After Amari Cooper, Terence Steele, and offensive line coach Joe Philbin, HC Mike McCarthy is the latest from the Cowboys squad to test positive for COVID. Earlier today, ESPN's Adam Schefter was the first to break the news of McCarthy's positive test. Luckily for the Cowboys, the coach is vaccinated and has also pledged to support the team from a virtual capacity.
"Although he will not be on the field for the Saints game, McCarthy will continue to direct, and be involved in, all meetings and game preparations on a virtual basis for the remainder of the wee — including Thursday's meetings in New Orleans," said the team in an official press release today.
Dallas Cowboys faculty left searching for answers after bizarre events causing defeat against the Raiders
ADVERTISEMENT
Article continues below this ad
The Cowboys established a franchise record with 166 penalty yards in their overtime loss to the Raiders on Thursday night. Their previous record was 161 against Washington in 1970. Dallas Cowboys Coach Mike McCarthy post match was asked about his team's performance. Safe to to say, he wasn't pleased with the display.
"Twenty-eight penalties," Cowboys coach Mike McCarthy said. "'I don't really know what the hell you want me to say. Write whatever you want. I'm all for it." Cowboys Linebacker Micah Parsons also shared similar sentiments and believed that they fell victim to some really bad calls. "I feel bad for my guys cause I know some of the penalties were 50/50; some would say really bad calls,"Parsons said.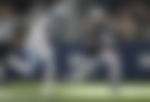 Things are not looking good for the Cowboys right now but if history is anything to go by, they will bounce back. The Cowboys next face the New Orleans Saints this Friday at the Mercedes Benz Superdome. Here's hoping for the best for McCarthy and his men!
ADVERTISEMENT
Article continues below this ad